Former Pakistan President Musharraf taken to hospital on way to court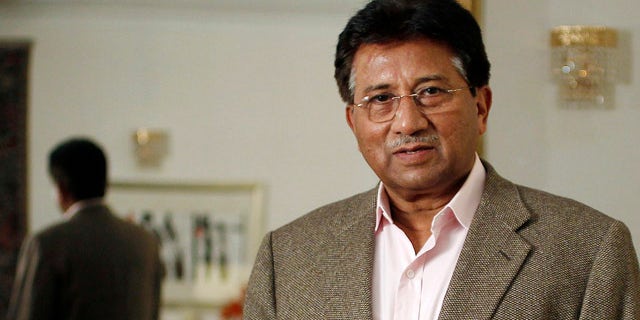 A Pakistani police official says former President Pervez Musharraf was rushed to hospital after feeling ill on his way to court for a hearing in his high treason case.
Deputy inspector Jan Mohammed says Musharraf was taken to the Armed Forces Institute of Cardiology in the nearby city of Rawalpindi.
The hearing on Thursday was the third in the high treason case that Musharraf has missed so far. He missed the previous two, including one on Wednesday, following bomb scares.
Musharraf took power in a 1999 coup but was forced to step down in 2008. He returned to the country in March hoping to take part in elections but instead was hit by a series of legal cases.
The treason case is the most serious so far against Musharraf.