Former Lebanese Prime Minister Omar Karami, 80, dies after suffering from long illness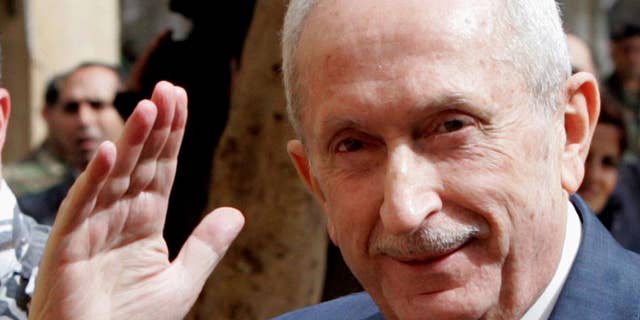 BEIRUT – Lebanon's state-run National News agency says former Prime Minister Omar Karami has died after suffering from an undisclosed illness. He was 80.
The agency said Karami died Thursday morning at Beirut's American University Medical Center, where he was undergoing treatment.
He served as prime minister for the first time between 1990 and 1992 and during his term the Lebanese pound crashed. He was forced to resign after protests that became known as the "Revolution of the Poor."
He took the post again 2004. He again was forced to resign in 2005 following the assassination of former premier Rafic Hariri.
Karami's elder brother, Rachid, also was also a long-serving prime minister until his assassination in 1987.
He is survived by his wife Mariam and four sons and daughters.