Former Europe minister charged over expenses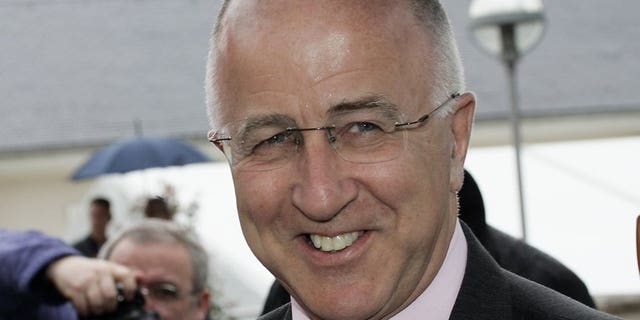 LONDON (AFP) – Britain's former Europe minister Denis MacShane is to be charged with false accounting over his expenses claims in parliament, prosecutors said Thursday.
The Crown Prosecution Service said MacShane, 65, allegedly claimed ??12,900 ($19,500, 14,900 euros) for research and translation services by a company that did not carry out the work.
MacShane, who resigned his seat in parliament in November, is to appear in a London court July 30 on a single charge of false accounting.
He had been a Labour Party lawmaker since 1994 and was former premier Tony Blair's Europe minister from 2002 to 2005.
"Having thoroughly reviewed the evidence gathered by the police, I have decided there is sufficient evidence and it is in the public interest to bring a criminal charge against Denis MacShane," Malcolm McHaffie, deputy head of the prosecution service's special crime division, said in a statement.
"This charge relates to fraudulent claims with a total value of ??12,900.... It is alleged that Denis MacShane claimed expenses for research and translation services carried out by a company that did not carry out that work."
Police began examining MacShane's expenses nearly three years ago before dropping the case.
But the investigation was reopened in the wake of a report in November by a parliamentary standards committee which found that he had faked receipts to receive thousands of pounds of public money.
The report included letters from the former Labour minister to the standards commissioner detailing his actions, which had not previously been seen by police.
MacShane stood down as the member of parliament for Rotherham in northern England after the committee recommended he be suspended from parliament's lower House of Commons for 12 months.
MacShane said in a statement: "I am disappointed at the CPS decision but as the matter is now in the hands of the court I will be making no further statement."