Ford announces new U.S production day after Trump blasts its $2.5 Mexican plant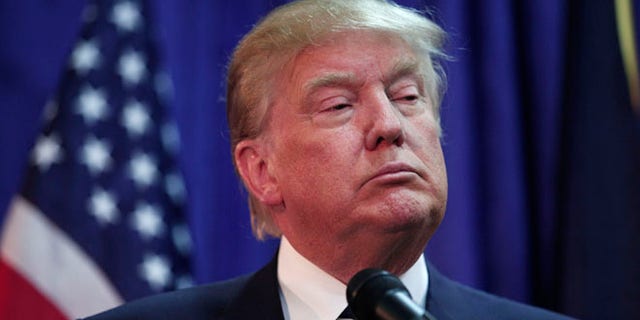 A day after GOP Republican presidential candidate Donald Trump slammed Ford Motor Company for its plan to invest $2.5 billion in plants in Mexico, Ford announced that it is actually moving production out of Mexico to a plant outside of Cleveland.
While Trump's comments and Ford's announcement appear to have no connection, the move to build the medium-duty F-650 and F-750 commercial trucks at a plant in Avon Lake, Ohio is the first time that the Detroit-based company has returned its auto-manufacturing operation back to American soil from a foreign country.
The shift back to the 41-year-old Ohio plant means that about 1,000 workers represented by the United Auto Workers union will keep their jobs, Jimmy Settles, United Auto Workers vice president, said in a statement released by Reuters.
However, a few weeks ago the automotive giant announced it would move production of its popular Focus and C-Max cars from a plant in Wayne, Michigan — and UAW representatives have said that the production of those cars would be moved to Mexico.
There is no official word from Ford about the issue.
This possible move from Michigan to Mexico is what stirred up Trump during his stop in the state on Tuesday. Since Trump declared his candidacy back in June, the billionaire real estate mogul has consistently blamed U.S. leaders for allowing U.S. jobs in the manufacturing sector to move to places like Mexico, China and Japan.
"Ford is building a $2.5 billion plant in Mexico," Trump said to a crowd of about 2,000 during an appearance in Birch Run, Michigan, according to Bloomberg. "I'll actually give them a good idea. Why don't we just let the illegals drive the cars and trucks right into our country?"
Trump went on to say to that if he was president of the United States, the automotive plants in Mexico would be returning to the U.S.
"I would say, the deal is not going to be approved, I won't allow it. I want that plant in the United States, preferably here," he said." "So then I only have one question: Do they move the plant to the United States the same day or a day later?"
Despite objections from both Trump and the UAW, Ford has said that it is keeping – and creating – jobs in the U.S.
"We are committed to leveraging our global manufacturing footprint and will continue to invest where it makes the best sense for our business," said Karl Henkel, a Ford spokesman. "We are proud that we have invested $6.2 billion in our U.S. plants since 2011 and hired nearly 25,000 U.S. employees."