Florida Man Guilty Of Killing Newlywed Wife To Collect Life On Insurance Policy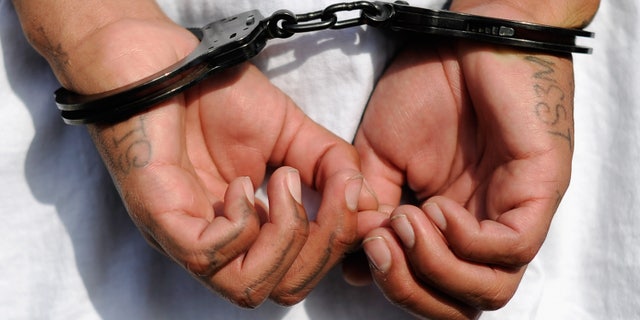 MIAMI (AP) – A South Florida man was convicted Tuesday of beating his newlywed wife to death so he could collect a $1 million life insurance policy.
Michel Escoto was married to 21-year-old Wendy Trapaga for only four days in October 2002 when he strangled and beat her, prosecutors said. Escoto initially tried to drug her during their Key West honeymoon and make her death look like an accidental drowning, but Trapaga complained her drink was too chalky.
He tried to drown her again several days later in a Jacuzzi at Miami's Executive Airport Motel, but he couldn't get her to stay under water, prosecutors said. He finally beat her to death with a tire iron outside a warehouse later that night, prosecutors said.
"He took her life, boldly, brazenly, for money," prosecutor Gail Levine said during closing arguments.
A Miami-Dade County jury found the 42-year-old guilty of first-degree murder and he faces a mandatory life sentence. His sentencing is scheduled for May 7.
The lead witness against Escoto was his ex-girlfriend, Yolanda Cerrillo, The Miami Herald reported. With immunity from prosecution, Cerrillo told jurors she helped Escoto plan the murder, ground up the prescription painkillers to knock Trapaga out and even practiced with Escoto how to drown the young woman.
Escoto initially told detectives that he and Trapaga got into an argument the night she was killed. He said they left the motel and she dropped him off at their South Beach apartment before driving off. But homicide detectives were immediately suspicious of his forced grief and the large insurance policy.
Escoto eventually filed a lawsuit to collect the money but gave conflicting versions of what happened during a 2005 trial. The conflicting details led to his arrest, and he has remained in jail since then.
Escoto represented himself during his murder trial. At one point, the judge found him in contempt of court for threatening a witness on the stand.
"The truth triumphed over the lies," said Trapaga's mother, Myriam Benitez. "God accompanied us throughout this whole process. May my daughter rest in peace."
Follow us on twitter.com/foxnewslatino
Like us at facebook.com/foxnewslatino