Florida man goes missing in the Dominican Republic while on surfing trip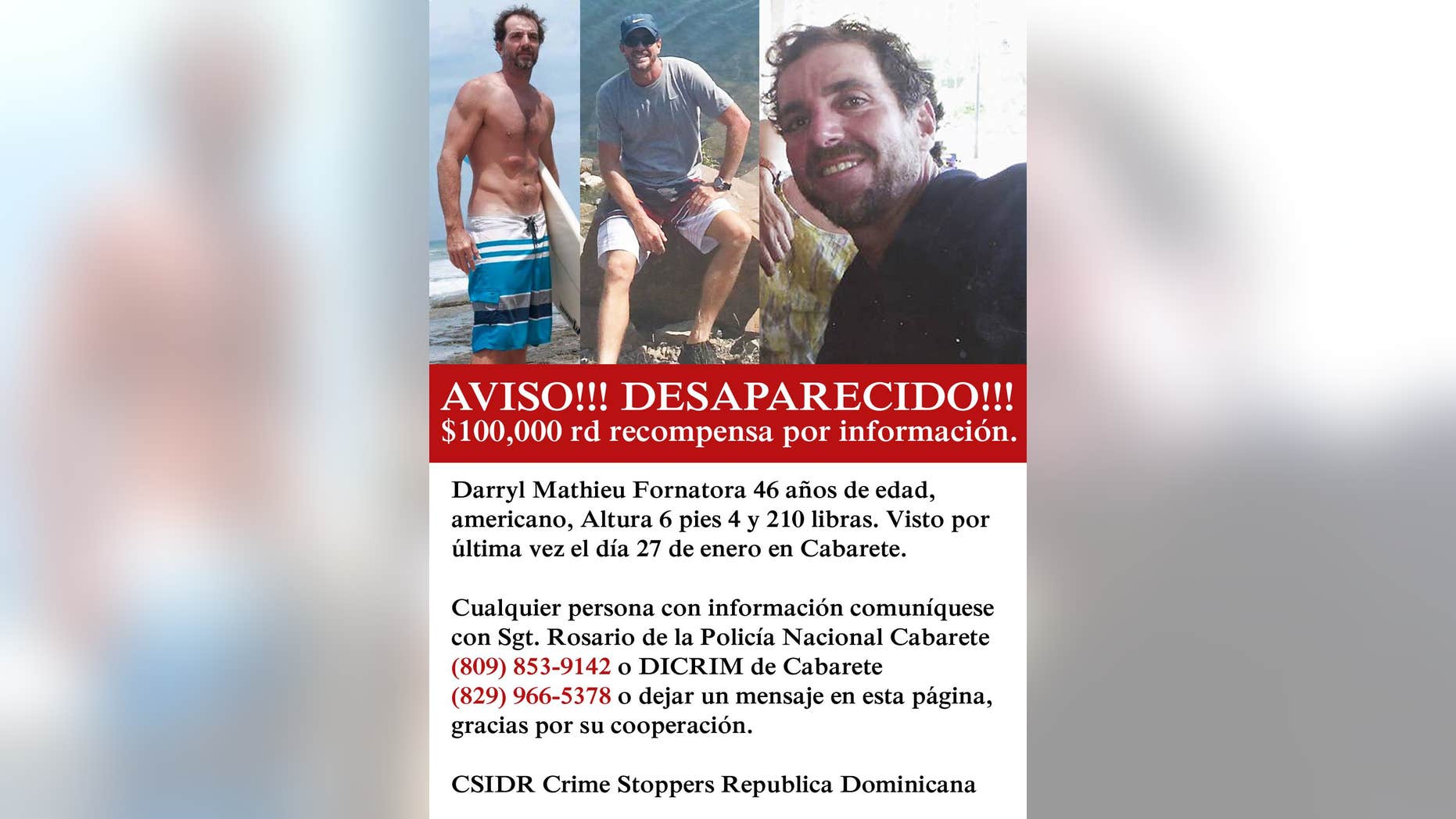 Authorities in northern Dominican Republic are conducting an extensive search for a Florida man who has been missing for about a week.
Darryl Fornatora, 46, was last seen during a surfing trip to the beach town of Cabarete, about four hours north of Santo Domingo, the country's capital.
A spokesperson from the Cabarete Police Department told Fox News Latino that Fornatora was seen on the beach last Wednesday afternoon, though two possible sightings were reported a few days after that.
"He was here surfing with a friend, and it looks like he went out by himself on Wednesday," Sgt. Rosario said, adding that an accidental drowning is not likely. "The last time he was seen he was out of the water," he said.
Cabarete Bay has been the location of professional kitesurfing competitions and nearby Playa Encuentro is among the most popular surfing beaches in the Caribbean.
"We are doing an extensive search of the area, the beach and the surrounding hilly areas for any clues. At the moment we have not found anything," he told FNL on the phone.
Crime Stoppers Dominican Republic is also helping in the investigation. Leon Alter, who works with the organization, said the West Palm Beach resident was last seen walking in a "paranoid state," though would not speculate what got him there.
He said they are following a lead of a possible sighting from Monday.
"We are pulling all the stops," he said of the investigation, which includes support from local police, K-9 units and the Coast Guard. "This is a really strange case," Alter said.
He added he had a similar case a year ago and they found the man in the jungle six days later.
Fornatora's brother and sister-in-law have arrived on the island to help with the search. Alter said the family was understandably distraught.
Fornatora's father, Gilbert Fornatora, told the Palm Beach Post that he last spoke with his son a day before his disappearance.
"He said that everything was fine, that he had spent plenty of time in the water that day and he was exhausted," he said. "He said to my wife, 'I love you,' and that was it."
A $100,000 RD ($2,185 US) reward has been offered.