Florida Family Speaks Out after Woman Dies During Plastic Surgery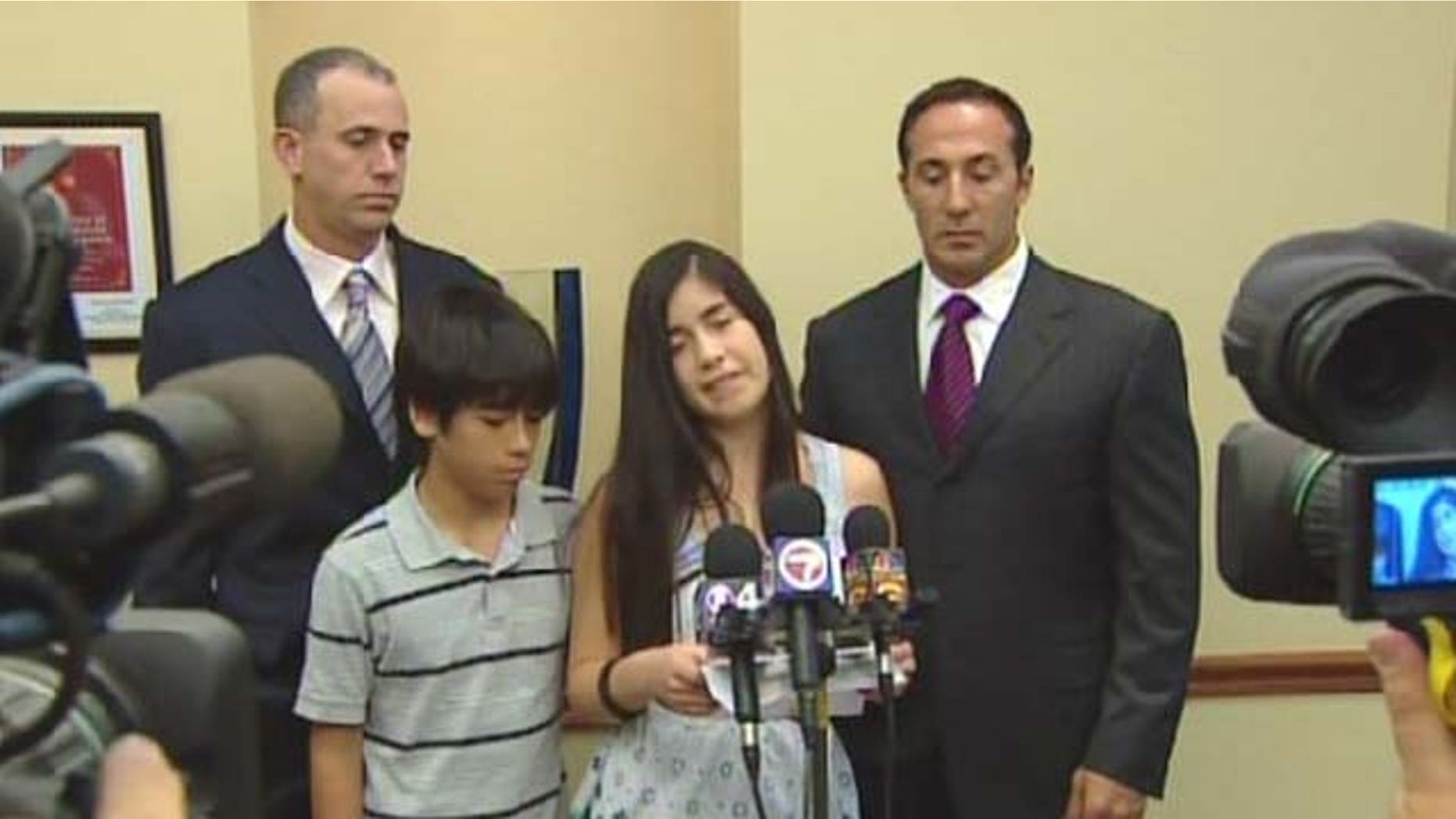 WESTON, Fla. – (WSVN) — A South Florida family is demanding answers after their loved one died from a cosmetic procedure.
Fifteen-year-old Vania Briones and her 12-year-old brother are devastated after their mother, Maria Shortall, died after going in for liposuction at the Weston Alyne Center for Cosmetic Surgery on Monday afternoon. "I have lost my mother, my best friend and a life of happiness," said the daughter.
According to Broward investigators, the 38-year-old suddenly stopped breathing during the cosmetic procedure. "No one should have to go through this pain my family is feeling," said Vania Briones.
The family has hired attorney Michael Freedland to investigate the case further. "The pictures and the stories that I have heard in the short period of time that I got to know them are pretty powerful. She's a wonderful woman," said Freedland.
The cosmetic center said they will wait for the medical examiner's official report to determine the cause of Shortall's death. Briones said this does not bring her family any comfort. "I'll miss my mother forever," she said.
Freedland said he does not know what went wrong during the procedure but believes it is worth determining what happened. "A healthy 38-year-old woman doesn't go in for liposuction procedures and dies. I know that. I am confident that we are going to find out what happened because this is just tragic, and it should not happen," he said.
The cosmetic center remains open to the public. No one has been charged.
For more news from Southern Florida visit WSVN.com.
Follow us on twitter.com/foxnewslatino
Like us at facebook.com/foxnewslatino