Flawed Father: Italian judge takes sons from mafia bosses to break cycle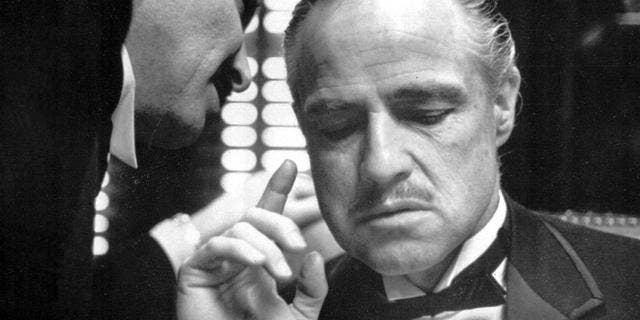 It's an offer they can't refuse.
An Italian judge is ordering drastic measures to try to end the cycle of crime in mafia families, by taking the children of mob bosses away from their parents at the first sign of infractions.
Judge Roberto di Bella, president of the juvenile court in Reggio Calabria, in southern Italy, has been handling the cases of sons of mafiosi since many were juveniles back in the 1990's, the BBC reported.
Last year, he decided he needed to take action.
[pullquote]
His court began focusing more on the 14 and 15-year-old kids of well-known mafia families who had "started to acquire the mafiosi mentality," Di Bella says, beginning with petty crimes.
"We needed to find a way to break this cycle that transmits negative cultural values from father to son," Di Bella told the BBC.
About 15 of these teenagers – mostly boys - have been taken away from their relatives and placed in care homes. They are not in prison and allowed to return home for visits every few weeks.
"This always starts with a court case," says Di Bella. "When these children are accused of bullying, of vandalizing cars or police cars, and families do nothing, then we intervene."
Di Bella doesn't take the severity of the program lightly.
"Every time I have to take away a minor from a family it's a very tough decision, I have to make a deep judgment." But sometimes the court concludes there is no other option.
Mafias are always built around blood ties, often making its clans particularly hard for security forces to penetrate.
"There's a religious baptism and a mafioso baptism, which is confirmed when you reach a certain age," says Antonio Nicaso, an expert on the dynamics of certain mafia families in southern Italy.
"So this means that, often, the children of bosses - particularly the first-born - are predestined to follow in their father's footsteps," Nicaso told the BBC.
Daughters can also solidify mafia ties, when families expect them to marry the sons of other bosses, binding separate clans together through blood relations, according to Nicaso.
Program supporters hope that when the children are free to live at home permanently at 18 years old, they will reject the criminal underworld. But if they choose a life without crime, it can jeopardize their family relationships.
Di Bella hopes that with early intervention and close coordination with social workers and psychologists, these children will have a shot at a fresh start.
The program continues to evolve but Di Bella's goal is to continue and possibly expand to other areas of Italy.
"We need to create a network in which we can guarantee that these kids going into homes have a certain 'cultural detox'," he says.