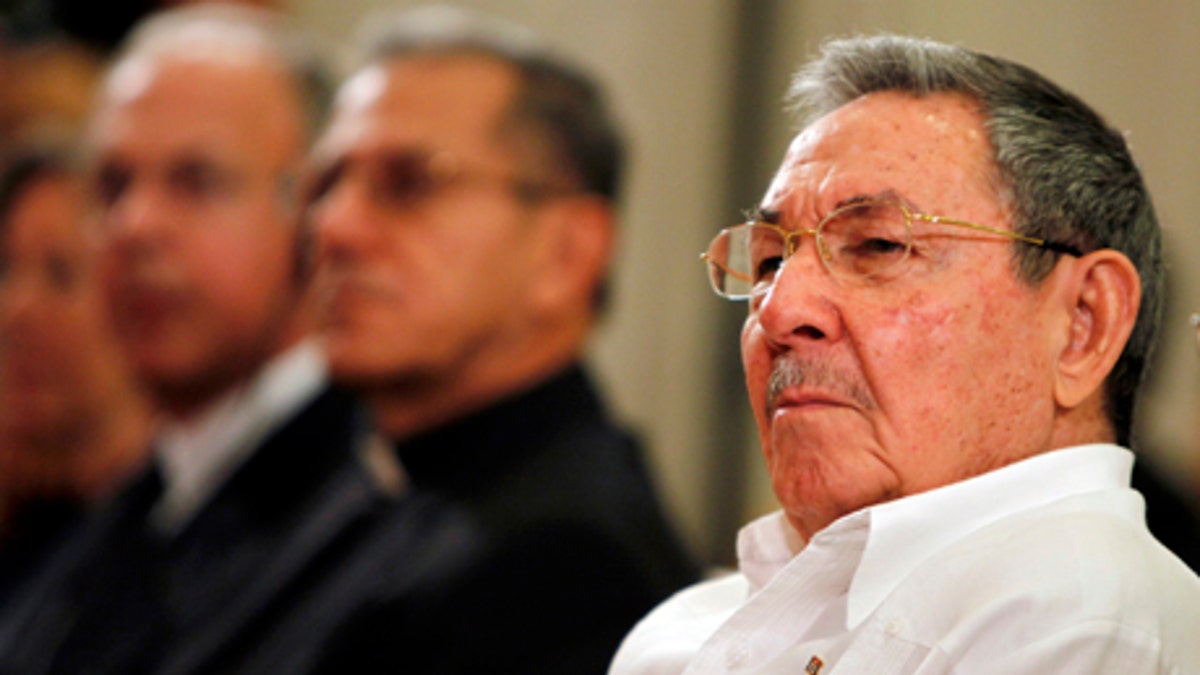 Late Monday, in Coconut Grove, a trendy spot for South Florida college students and hipsters, Miami's Catholic Diocese welcomed a small entourage of senior Cuban priests and high profile bishops.
The invite followed last week's gathering in Cuba, which included a religious delegation from Miami, along with a host of high-profile Cuban officials, including Cuban president Raul Castro.
They were all united, some 10 miles outside of Havana, to dedicate the opening of Cuba's first Catholic seminary in more than fifty years.
What a sight it was. A gathering of men of faith, sitting with a president, whose brother, more than 50 years earlier, had all but abolished the open practice of prayer.
When Fidel Castro came to power, his government took over some 350 churches and expelled more than 100 priests, effectively dismantling the Catholic Church structure on the island.
Fast forward to November of 2010 when the new 'San Carlos and San Ambrosio seminary' was officially dedicated and prayed over by Cuban priests, while leaders from other Latin American nations looked on.
Conspicuously absent from the event was Fidel Castro himself. The man whose orders single-handedly threw the islands Catholics 'under the bus,' politically speaking, when he assumed power.
But Castro never officially cut off diplomatic ties with the Vatican, and to this day, Cuba receives open support from Rome, in its call to end the U.S. economic embargo of the island.
Critics and supporters agree that the diplomatic positioning by the Vatican, may have kept Castro, a Jesuit educated lawyer, emotionally attached to the plight of the islands overwhelming and faith-starved Catholic community.
During John Paul II's historic visit in 1998, the Pontiff blessed the first stone that would lay the foundation for what would become the islands newest Catholic seminary. The site is 55 acres in all and has enough room to train 100 fulltime seminarians, almost the same number tossed out in the early years of the revolution.
Years ago, I was sent to Cuba a few times on various story assignments. I remember speaking with a handful of Cubans, many of whom were eager to engage, and quick to show themselves as the consummate hosts. They offered strong Cuban café and meager portions of bread or simple crackers with jalea.
When I asked what keeps them going day to day, they quickly spoke of their faith. Not an overbearing witness, more a simple statement of how true faith works.
Back in Miami, the Cuban catholic delegation, facing a line of cameras, spoke of its on-going work to free political prisoners. Critics say the church hasn't confronted the Castro regime forcefully enough.
This past Sunday, a deadline came and went and 13 remaining prisoners remained jailed on the island. Cuban bishop, Arturo Gonzalez said 75 prisoners had been released so far, and the church remained committed to seeking the release of even more.
Not long after, Bishop Gonzalez left the podium and exited stage left. The night was young, and this Cuban delegation had never been to Coconut Grove.
Follow us on twitter.com/foxnewslatino
Like us at facebook.com/foxnewslatino