Fire crews save most of landmark Glasgow School of Art after devastating blaze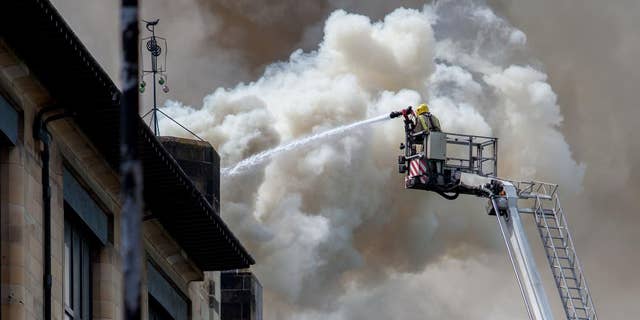 GLASGOW, Scotland – Firefighters say they have managed to save most of the structure and contents of the landmark Glasgow School of Art after a devastating fire.
The Scottish Fire and Rescue Service said it believed about 90 percent of the building and 70 percent of its contents could be salvaged. Assistant chief officer Dave Boyle said fire crews were working hard to preserve "everything that can be saved."
Firefighters were still putting out the last of the blaze Saturday, a day after it erupted.
Many students and staff watched in tears Friday as flames tore through the sandstone Art Nouveau building, designed by architect Charles Rennie Mackintosh and completed in 1909. A 2009 poll by the Royal Institute of British Architects voted it the best British building of the last 175 years.