Fijians get to design new flag as nation ditches Union Jack, seen as symbol of a colonial past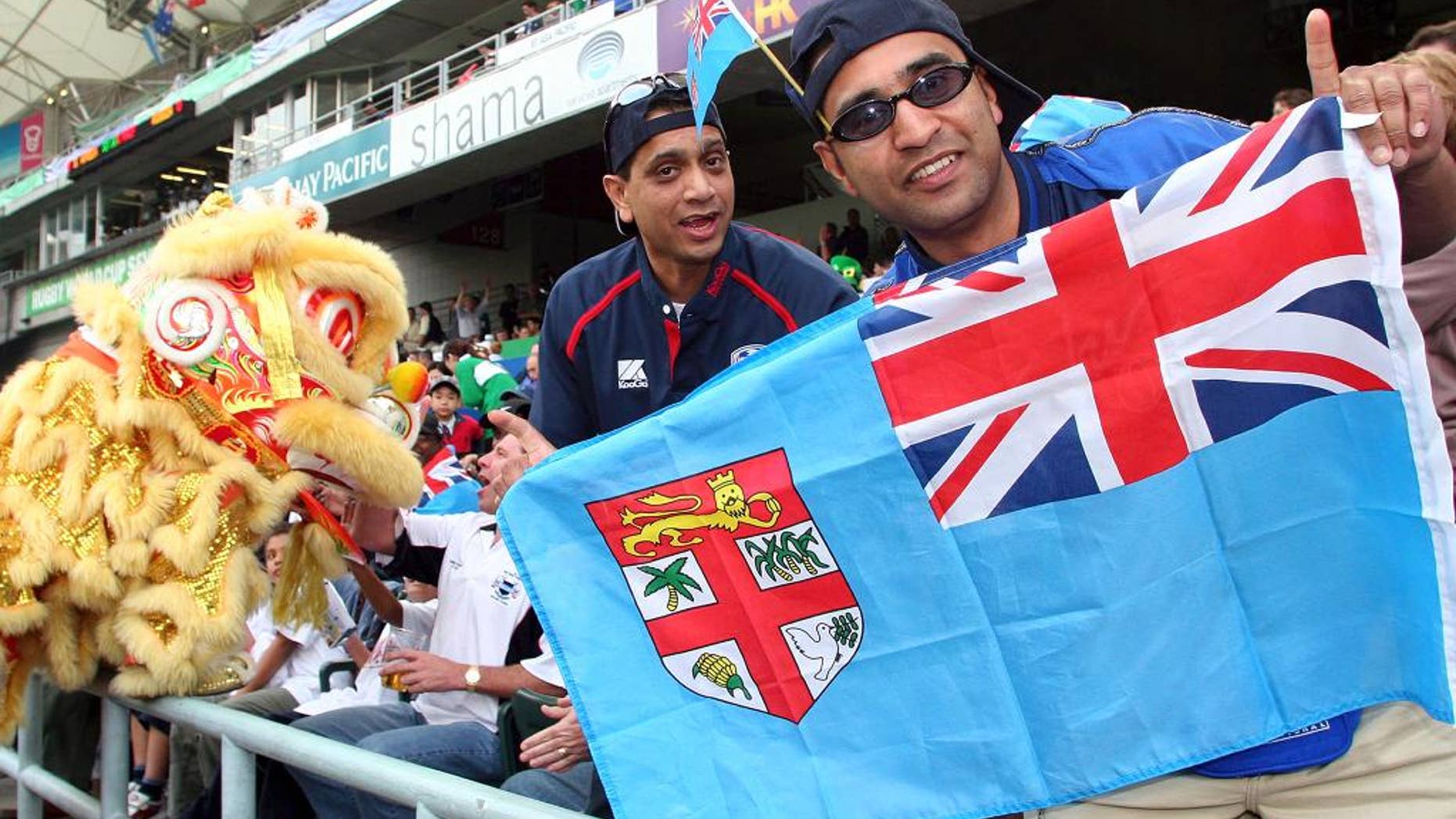 WELLINGTON, New Zealand – Fijians will get the opportunity to design a new flag as the country prepares to ditch Britain's Union Jack.
Fiji Prime Minister Voreqe Bainimarama announced Friday the Pacific island nation was launching a two-month competition starting Monday to find the best replacement flag. He said a panel of citizens will chose the best designs, with the final decision going to lawmakers.
He said the winning designer will get to hoist the new flag on Oct. 10, the 45th anniversary of the nation's independence.
Fiji's current flag features the Union Flag, or Union Jack, in the top left corner.
Bainimarama said it is a symbol of the country's colonial past.
Bainimarama was elected leader in September when Fiji returned to democracy, eight years after he seized power in a military coup.