Fifth man arrested in connection to acid attack on 3-year-old British boy
A fifth man was arrested Tuesday in connection to an acid attack on a 3-year-old boy that occurred at a busy store in England on Saturday.
A 43-year-old man from Wolverhampton was held on suspicion of conspiracy to commit grievous bodily harm, West Mercia police said.
"Our officers are continuing to work extremely hard on this investigation," Detective Inspector Jim Bayliss said in a statement. "At this time we believe this is to be an isolated incident and there is not a wider risk to the public."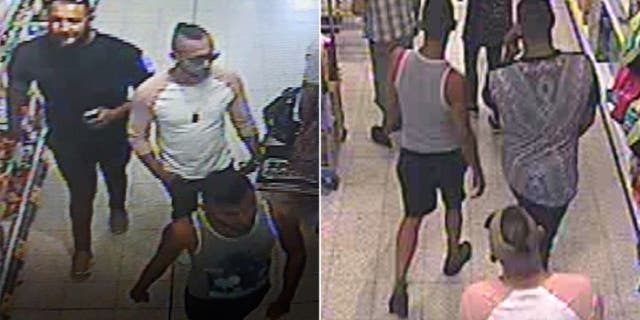 Four men – ages 22, 25, 26 and 39 – were arrested in connection with the attack in Worcester. The child, who was in a stroller at the time of the attack, suffered serious burns to his arms and face when a corrosive liquid was thrown at him.
4 MEN ARRESTED IN CONNECTION WITH APPARENT ACID ATTACK ON 3-YEAR-OLD BRITISH BOY, POLICE SAY
Police said they believe the boy was deliberately targeted when the liquid was sprayed or thrown at him inside a Home Bargains store.
The child was discharged from the hospital on Sunday, but police said the long-term prognosis of his injuries is not yet known.
"It's an awful incident and we're really, really concerned about this," Chief Superintendent Mark Travis has said, according to Sky News.
The use of corrosive liquids, which leave victims gruesomely disfigured with life-altering injuries, has grown in popularity the last few years.
In Britain, the number of reported attacks using acid rose from 262 in 2015 to 454 in 2016. In 2017, there were more than 500 acid attacks reported across the region.
ACID ATTACK ON TODDLER SHOWS CORROSIVE LIQUID IS NEW 'WEAPON OF CHOICE'
British police have reported seeing an increase in acid attacks during the last year, but it is very rare for a victim to be so young. Some attacks are related to gang fights or late-night bar confrontations.
Robin Walker, the Worcester representative in Parliament, said lawmakers are considering toughening sentences for people convicted of any type of intentional assault with acid.
He described what happened to the 3-year-old boy as "horrific."
Fox News' Ryan Gaydos contributed to this report.