Fierce clashes erupt between Yemen's Shiite rebels and al-Qaida militants in southern province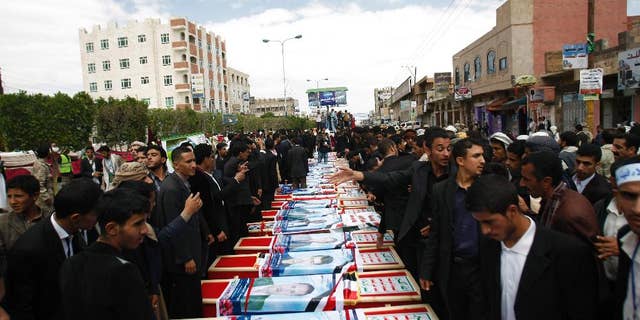 SANAA, Yemen – Yemeni security officials say al-Qaida Sunni militants and Shiite rebels are locked in fierce battles in a province south of the capital, Sanaa.
They say fighting erupted late Tuesday and continued into Wednesday in the town of Raad in Baydah province.
They say initial reports indicate five rebels and six al-Qaida militants were killed in the fighting and thousands of residents have fled the town to escape the violence.
The clashes followed a lightening push by the Shiite Houthi rebels who on Tuesday captured Damar province, also south of Sanaa, and a key Red Sea port city.
The officials spoke on condition of anonymity because they are not authorized to speak to media.
Al-Qaida has vowed to fight the Houthis, who are suspected to be linked to predominantly Shiite Iran.