Ferry capsizes in Philippines; rescue effort underway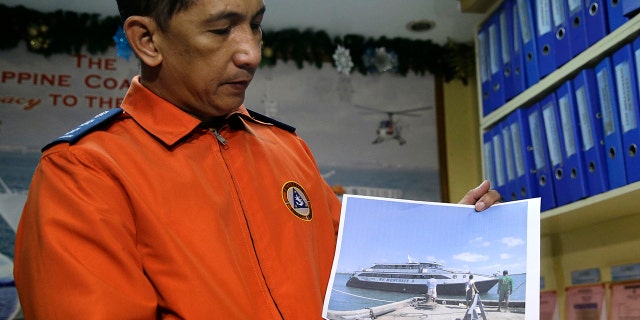 A frantic rescue effort was underway in the Philippines on Thursday after a ferry carrying 251 people capsized.
At least four people died and 88 others were still missing, according to officials. The coast guard, with help from navy ships and fishing boats, saved 166 people from the sinking Mercraft 3 inter-island ferry, coast guard spokesman Armand Balilo said.
The accident occurred east of Manila, in water between Quezon province's Infanta town and the ferry's destination, Polillo island. Seven crew members were aboard the vessel according to reports.
There were conflicting reports regarding the number of people saved.
According to Reuters, 240 people have been rescued.
"Search and rescue operations will continue until all crew and passengers are accounted for," said Balilo, Reuters reported.
Balilo added that two women and two men drowned, Reuters reported.
A survivor, Donel Jade Mendiola, told DZMM radio that the weather was fine when the ferry left port in Quezon's Real town but strong winds and large waves started to batter it about two hours into the trip.
"The vessel came to a halt and started taking in water in the front side. The passengers dashed to one side and the ferry started to sink," Mendiola said. He said the passengers were instructed to put on life vests.
Despite bad weather conditions, Balilo said search and rescue efforts will continue throughout the night, noting that a coast guard helicopter deployed to the area was hindered by the strong winds
The Philippines has a long history of boat accidents, given its frequent storms and bad weather conditions.
The Associated Press contributed to this report.