Fashion Designer Carmen Marc Valvo Knows Beautiful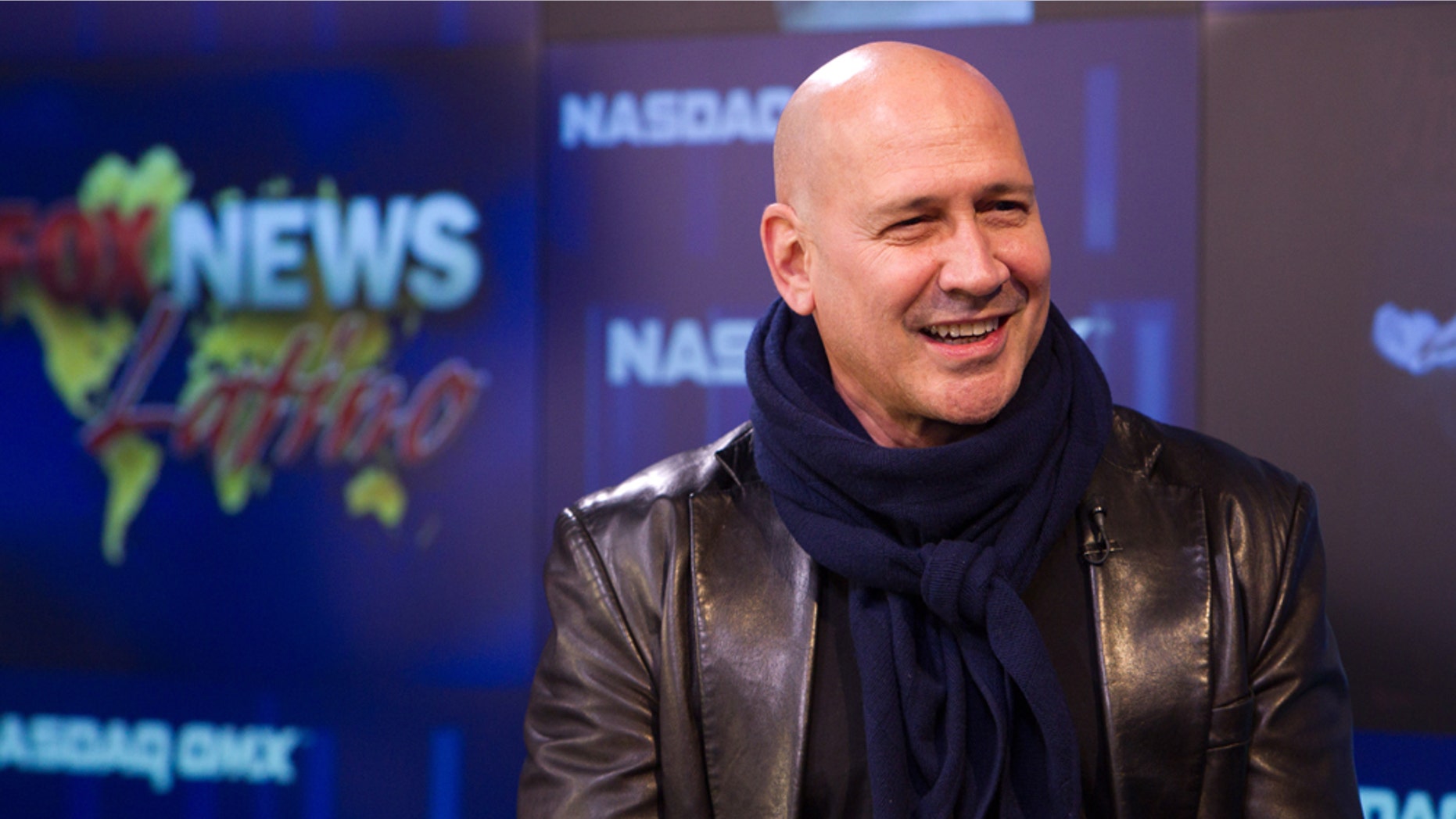 Many say he has a unique ability to make women look beautiful.
"Women inspire me. I love designing clothes that really enhance a woman's figure and make her feel really special," says Spanish-Italian fashion designer Carmen Marc Valvo.
Celebrities such as Catherine Zeta-Jones and Queen Latifah have worn the New Yorker's evening wear designs.
"I love designing for these celebrities, but I love designing for real women and their special occasions," such as weddings and quinceañeras, Valvo says.
Valvo, who grew up in outside New York City, admits he initially had some doubts about becoming a designer.
"Fashion was always my first love, but I didn't know if it was something I could do as a profession," he says. "I thought it was like a hobby."
His father was an anesthesiologist and his mother a nurse, so Valvo considered entering the medical field and becoming a plastic surgeon. But a car accident in 1975 made him rethink his priorities, and he decided to pursue his passion. He majored in Fine Arts at Manhattanville College and then studied at Parsons School for Design in New York City.
Valvo worked with Nina Ricci in Paris and did a stint at Christian Dior, and says he was able to develop a strong couture aesthetic along the way. So he decided to launch his own label in 1989. Today, his collections are showcased at the semi-annual New York Fashion Week, and sold nationally at department stores including Saks Fifth Avenue, Bloomingdale's and Nordstrom.
"We also have a nice volume in Latin America. We sell in Venezuela, Rio de Janeiro and Nicaragua," Valvo says.
His line is also carried in Europe by El Cortes Ingles, Spain's largest department store chain.
Valvo has no plans to design for men.
"Only for myself," he says. "With men you still have to be a bit classic and I prefer to live in the fantasy world of beautiful gowns and fairy tales and beautiful women."
His fall collection for 2011 is all about transparency, he says.
"It is very feminine, full of lace and chiffon, and almost the illusion of wearing nothing, lots of layering of pieces and fur will be very important once again."
For those women looking for the right dress for the right occasion, he suggests hitting the stores without preconceived notions.
"Do not for one minute say, 'I want the dress to be black, I want it to look like this,'" Valvo says. "When you try a dress, the dress starts to speak to your soul."
Valvo advises trying on many different types, and not paying attention to sizes, since they will vary by designer and the important thing is to find the dress that looks best on you.
In 2003, Valvo was diagnosed with colon cancer and underwent treatment. Today, he is a major advocate for colon cancer awareness and encourages men and women to get screened, as it could save their lives. The proceeds of his recently-published book, "Dressed to Perfection: The Art of Dressing for Your Red Carpet Moments," go to the National Colorectal Cancer Research Alliance. Katie Couric wrote the foreword.
"Life is a precious gift, you should surround yourself with beauty, family and loved ones and I say, make every day count, make every day a red carpet moment," he says.
The recession hit the fashion industry hard, says Valvo.
"There were so many talented designers that had to go out of business, stores had to merge and small stores had to close."
He says things are turning around but it will take "another year before the volume and the sense of hope is restored."
His advice to aspiring designers: "If someone is really serious about getting involved in this profession, they really should study anatomy and architecture, and be very good in math, because the numbers and the sense of proportion are paramount in creating beautiful designs."
Karla Palomo is a freelance multimedia correspondent and content producer in New York.
Follow us on twitter.com/foxnewslatino
Like us at facebook.com/foxnewslatino