Family Claims Mother Wrongly Imprisoned On Drug Charges In Mexico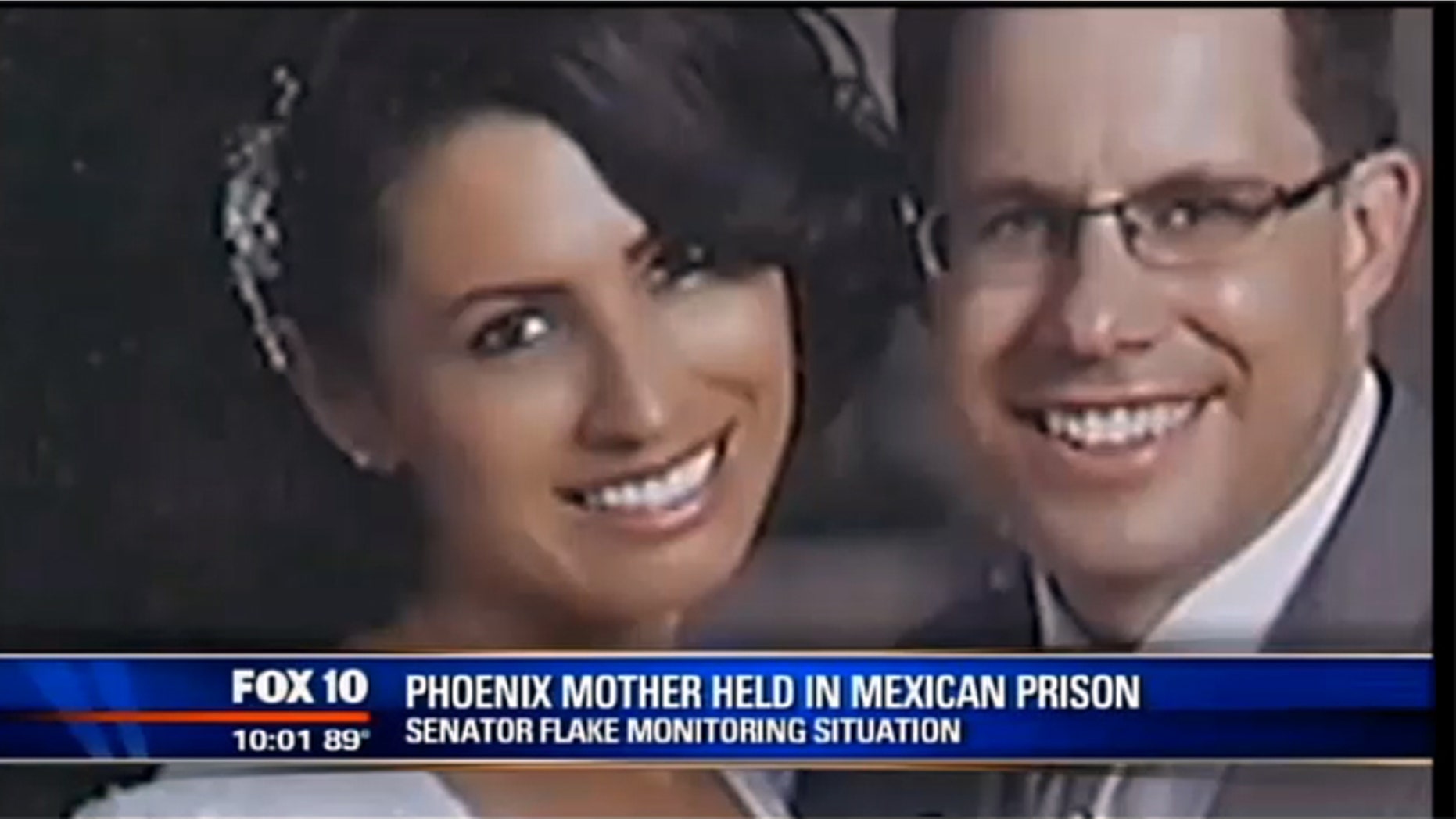 PHOENIX – A nightmare is unfolding south of the border for a Phoenix family.
They had traveled to Mexico on a commercial bus, but not all of them made it back.
Mexican federales arrested the mom, accusing her of drug smuggling.
The woman's daughter said they've taken the bus to Mexico many times before. They've heard of things happening to people, but never thought they'd find themselves in trouble.
Now U.S. Senator Jeff Flake is getting involved.
"They were there for a funeral and it turned into a nightmare," said Anna Soto.
Soto said her mother, Yannira Maldonado, is being wrongly detained in Mexico.
She visited her in a Nogales prison Saturday.
"She started crying and...she's like, 'I have faith that people will help us, that we will get out of this together as a family'," said Soto.
Maldonado and her husband were on their way back to Phoenix from her aunt's funeral in Mexico when the Tufesa bus they took was stopped at a checkpoint near Hermosillo.
The federales searched the bus and said they found drugs under a seat that the Mormon couple was sitting in.
"Never in our lives [did we] deal with drugs, or do drugs," said Gary Maldonado, Yannira's husband.
Gary Maldonado spoke with FOX 10 from Mexico, where he's waiting on his wife.
He said the federales first charged him for the drugs, then let him go and charged his wife instead.
"Everybody from the very beginning was telling us, 'We know you guys aren't guilty, but this is just the process'," said Gary Maldonado.
A Mexican attorney advised the couple to offer cash.
"He took it to them and they said, 'Oh, it's not about the money anymore'," said Soto.
"The most frightening feeling you could ever imagine is, what's going to happen next?" said Gary Maldonado. "I've seen two other buses roll in with the exact same thing and they took the bus driver in and arrested him."
Soto told FOX 10 the bus driver was briefly detained, but was let go. Fox 10 asked for comment from the bus company Tufesa, but were told no one was available as of yet .
Senator Jeff Flake is now involved.
A statement from his office said that he is personally monitoring the situation and has had multiple conversations with the deputy Mexican ambassador.
Gary Maldonado said Senator Flake called him Sunday.
"He still has high hopes that justice will prevail for us," said Maldonado.
"Help bring my mother back, we just want her safe," said Soto.
Gary said they stored their luggage in a compartment under the bus.
He said there are witnesses who saw them board the bus without packages.
There is supposedly video of them boarding the bus as well.
Yannira Maldonado has an attorney. She has a hearing in front of a judge Monday.
For more stories go to myfoxphoenix.com
Follow us on twitter.com/foxnewslatino
Like us at facebook.com/foxnewslatino