Facebook Petition Urges Pope to Seek Equal Time with Cuban Dissidents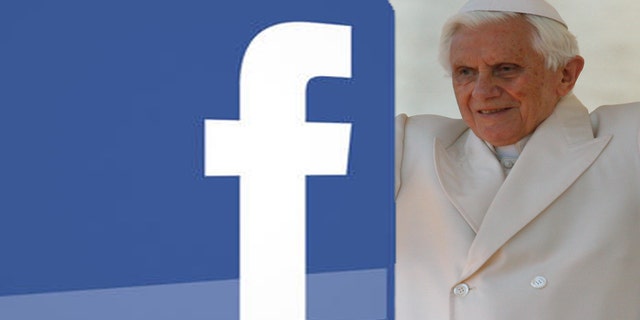 Miami – On most days, Giancarlo Sopo, Nicolas Jiménez and Keith Fernández are polar opposites in matters regarding politics.
Fernández was a former assistant to U.S. Rep. Ileana Ros-Lehtinen (R-FL). Sopo worked on Barack Obama's presidential campaign in 2007 and Jiménez, who defines himself as a Libertarian, volunteers for non-profit organizations.
What the third generation Cuban-Americans do have in common is their plight to create awareness about human rights issues in Cuba before the eyes of the world.
The three men are on a mission to encourage Pope Benedict XVI to grant equal time to human rights activists in Cuba during his upcoming visit to the island this month.
"I can think of no better way for the Pope to make human rights the centerpiece of his visit than by taking the time to personally meet with the island's leading human rights activists, such as the Ladies in White, Dr. Oscar Elías Biscet and Yoani Sánchez," said Sopo, a marketing executive and political consultant in Miami.
The three activists, who have become close friends, believe the Cuban regime will discourage the Vatican from recognizing individuals outside a select-few who will be pre-approved by the government.
"This shouldn't surprise anyone as we have all seen the horrific images of state security forces beating and dragging women through the streets of Havana for the mere crime of marching for human rights," added Sopo. "These men and women need to know we have their backs."
The Cuban-Americans set out to create a consensus on the issue of human rights in Cuba and engaged the power of the Internet to launch a Facebook page, One Cuba, where by signing a petition "supporters can promote the plight of the dissidents in Cuba who otherwise wouldn't have a voice," said Fernández, a law student at the University of Florida.
The petition campaign was an organic effort.
"Like good Cuban sons, we were talking, via Facebook, about how messed up this world is and how someone should do something," said Fernández. "We looked at each other and said, 'why not us?'"
Tech-savvy Jiménez, who resides in Madison, Wisconsin, was charged with implementing the petition. "The Church has always been at the center of change in a lot of societies, but we feel this has the potential to be something of a turning point if enough voices are heard."
The 25 year-old has traveled to Cuba on three occasions and has met in person with dissident leaders and independent journalists such as Guillermo Fariñas and Yoani Sánchez..
"Cubans-- especially young Cubans-- are hungry for change. Meeting with them intensified my dedication to helping them in their mission," said Jiménez. "It's hard to see their scars and not feel compelled to help them in their struggle."
The U.S. policy on Cuba is usually a divisive issue amongst Cuban-Americans, especially between the younger and older generations. However, the petition for One/Una Cuba is a bi-partisan cause that appeals to everyone, the founder said.
"Whether you're 18 or 70, you arrived from Cuba yesterday or 50 years ago, when it comes to human rights we're on the same page," said Fernández.
Over 150 Facebook friends have already signed the petition in just a few days. The Cuban-Americans will submit the signatures to the Archbishop of Miami, Thomas Wenski, on March 23 and will forward the same to the Vatican prior to the Pontiff's scheduled visit to Cuba on March 26-28.
"We firmly believe those brave men and women, human rights activists on the island, need to know that the young people in this country unequivocally support their right to be free and have their voices heard, to have economical rights and personal freedom," Sopo said.
Cristina Puig is a freelance writer based in Miami.
Follow us on twitter.com/foxnewslatino
Like us at facebook.com/foxnewslatino