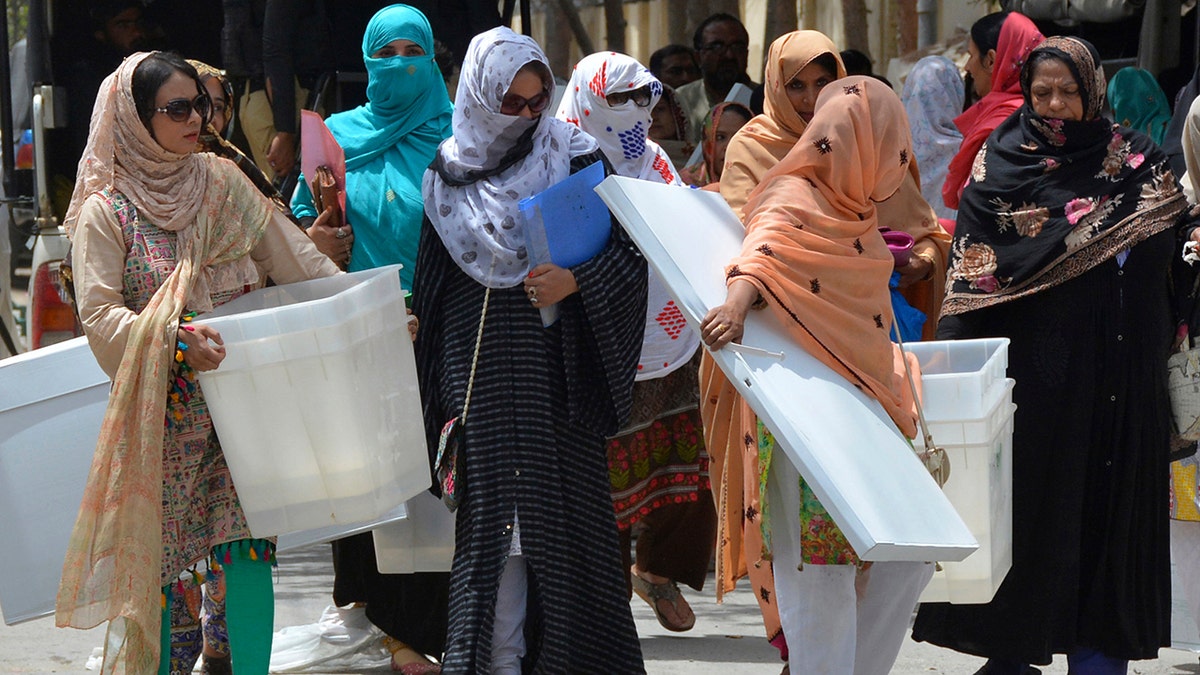 An explosion rocked a Pakistan polling station on Wednesday, killing at least 25 people, including five police officers and two children, hospital officials said.
Dr. Jaffer Kakar said he fears the death toll in the southwestern city of Quetta could rise as many of the 40 or so wounded are in critical condition.
The Islamic State claimed reponsibilty for the attack, the Guardian reported, citing the group's Amaq news agency.
Abdur Razzaq Cheema, the police chief in Quetta, Baluchistan's provincial capital, said the explosion took place near the city's eastern bypass.
Cheema told the Guardian that the suicide bomber blew himself up after police stopped him from entering the polling station.
The attack comes as Pakistanis vote in general elections for 270 members of the law-making National Assembly, or lower house of parliament, and 577 seats in four provincial assemblies.
Baluchistan also saw the deadliest suicide bombing in the run-up to election day, with 149 people, including a provincial assembly candidate, killed at a campaign this month.
Earlier Wednesday, Pakistani police say a shooting between supporters of two opposing political parties has left one person dead and wounded two people in a village near the northwestern city of Sawabi.
While police said it's unclear what setoff the shootout, they said the situation was under control and voting resumed in Col Sher Khan village.
The Associated Press contributed to this report.