Ex-beauty queen accused of hiring hit man to kill wealthy husband goes on trial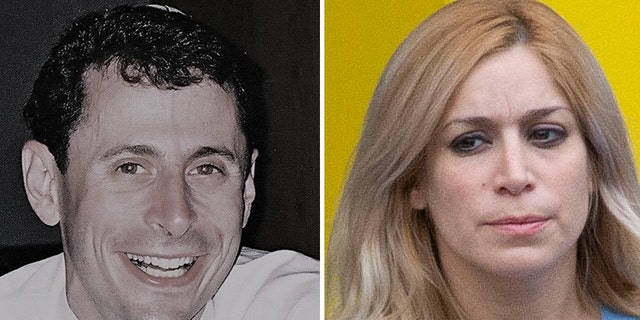 A former beauty queen accused of hiring a hit man to kill her wealthy husband is set to go on trial in Puerto Rico on Tuesday.
After a lengthy international manhunt, Áurea Vázquez Rijos, dubbed "The Black Widow" by local media, is finally set to appear in federal court, where jurors will decide if she had a part in Adam Anhang's slaying, the BBC reported.
The jury selection began Tuesday, and a clerk with the federal court told CBC it could last until Friday.
Vázquez is a former Miss Puerto Rico Petite winner, according to a Global News profile about the battle to bring her back to Puerto Rico.
Anhang, 32, a Winnipeg native who made his money in real estate and gaming software, was found beaten and stabbed to death in San Juan in September 2005.
On the night he was killed, Anhang and Vázquez, met to discuss their pending divorce after six months of marriage.
Anhang's death at first appeared to be the result of a robbery gone wrong.
But prosecutors say Vazquez tricked her husband into meeting up, and had him killed, the BBC reported. Vázquez had signed a prenuptial agreement with Anhang that would have cost her millions if the two divorced.
Anhang's net worth was estimated to be $24 million.
MOLLIE TIBBETTS, MISSING IOWA STUDENT, FOUND DEAD, SOURCES SAY
A kitchen worker, Jonathan Román Rivera, initially was found guilty of murdering Anhang, but Rivera's conviction was overturned after a witness to the killing came forward, the BBC reported.
Another man, Alex "El Loco" Pabón Colón, eventually was indicted for the murder, and pleaded guilty after cooperating with investigators. Colón said Vázquez offered him $3 million to kill Anhang.
A U.S. grand jury charged Vázquez in June 2008 with ordering the hit on Anhang. She refused to cooperate with police, and filed a civil lawsuit against Anhang's family shortly after his death, seeking $1 million in damages and millions more from his estate. A judge dismissed the suit.
Vázquez vanished from Puerto Rico, but she turned up a few years later in Spain, and was arrested in June 2013. Vázquez, who fought extradition, said she hadn't known U.S. authorities were looking for her.
NAZI LABOR CAMP GUARD CAUGHT BY ICE, DEPROTED TO GERMANY, COMPLETING 'DIFFICULT TASK,' GRENELL SAYS
While in prison awaiting extradition, she became pregnant and then married the baby's father. But Vázquez was sent to Puerto Rico in 2015 to stand trial.
Prosecutors have said they will not seek the death penalty or life imprisonment without parole if convicted.
Fox News' Frank Miles and The Associated Press contributed to this report.