Europe's populist wave encounters first test with votes in Italy and Austria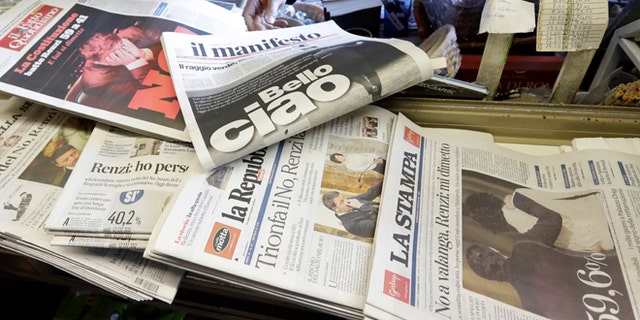 The results over the weekend of Italy's referendum and Austria's presidential election were billed as the first true test of the rising tide of populism that has engulfed European politics amid stagnant economies, high unemployment and unease over the continuing stream of migrants from the Middle East and North Africa.
But instead of making a murky political situation clearer, Sunday's results have left observers with almost more questions than answers as the world awaits 2017's key elections in Western European superpowers France, Germany and The Netherlands.
"There are definitely trends that we're seeing across the region, but one thing this weekend showed is that each country is different," Dan Kelemen, a professor of political scene at Rutgers University, told FoxNews.com. "We shouldn't expect that just because the Brexit in the U.K., the election of [Donald] Trump in the U.S. and the rise of some populist leaders in Europe that the rest of the countries are going to go this way."
In Rome - amid a wave of anti-establishment anger led by populist comedian-turned-politician Beppe Grillo's Five Star Movement - Prime Minister Matteo Renzi has promised to step down from power after Italians voted against a series of reforms that acted as an unofficial plebiscite on his rule.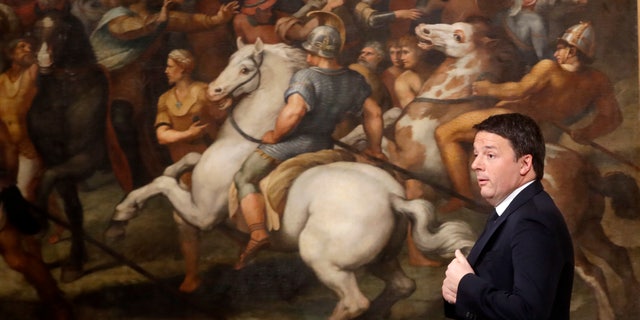 While Italy's "no" vote on Renzi's referendum is a clear indication of populism's rise on the boot of Europe, Sunday's decision may be a high point for the movement given the fractured nature of Italian politics and the varying political viewpoints at play.
Grillo's 5-Star Movement is the biggest winner in the referendum's failure, but the more left-leaning populist will have to face numerous other candidates if he hopes to win the prime minister's job when elections are next held.
Grillo has called for quick elections, but political analyst Giovanni Orsina, deputy director of the school of government at Rome's LUISS university, said he probably doesn't want them to come too soon because he wants the establishment's failure to "cook" over time. If opinion polls hold, the 5-Star movement commands roughly one-third of the vote, but whether that would be enough to govern depends on how the new electoral law is written.
The other big player in Italy's upcoming election is the anti-EU, anti-migrant Northern League and its leader, Matteo Salvini. The Northern League's popularity got a boost in the week after Trump's victory, and Salvini has deepened his alliances with Europe's far-right parties to solidify his influence.
Salvini wants immediate elections in an effort to latch on to the growing discontent connected to the migrant crisis, especially in the northern regions of Veneto and Lombardy where they run regional governments and where Italy's proud entrepreneurial class is still struggling to regain footing after the economic crisis.
Experts say that while these two parties certainly used the strength of Europe's populist movement to squash Renzi's referendum, the sheer number of political parties in Italy will make it difficult for one party to seize power outright.
"The referendum was definitely a vote for populism, but it was more so about Italian anger at Renzi than populism," Kelemen said.
About 700 miles to the north, the far-right candidate Norbert Hofer narrowly lost the country's presidential election to leftist Alexander Van der Bellen in a race that pitted Hofer's nationalistic brand of populism against Van der Bellen's self-described "Pro-European" politics.
Van der Bellen's victory over Hofer was welcomed by moderate European leaders – on both the right and left – as a win for supporters of the European Union and a blow against the populist forces looking to weaken it.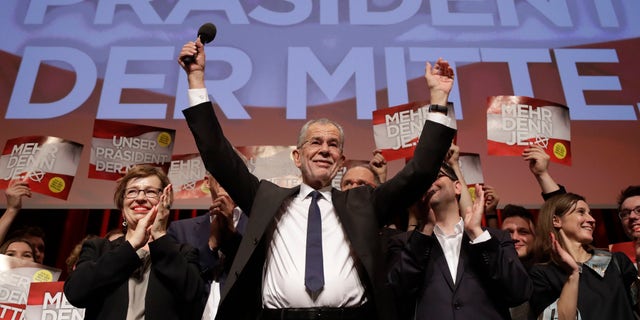 The Austrian presidency is a mostly symbolic post, but the race attracted a good deal of attention across a Europe stunned by the electoral win by Trump in the U.S. and the Brexit vote in Britain.
"What happens here today has relevance for all of Europe," Van der Bellen said as he cast his ballot, later noting that his win showed most voters backed his message of "freedom, equality, solidarity."
Van der Bellen added that the win sends a "message to the capitals of the European Union that one can win elections with high European positions." He said he would work to unite a country deeply split between the moderate liberals who voted for him and supporters of Hofer's anti-immigrant Freedom Party.
"This is definitely a clear cut win for those in favor of a multi-national, more Euro-centric view of politics," Kelemen said. Van der Bellen received praise from numerous European leaders including France's Francois Hollande, who said Austrians "made the choice of Europe, and openness."
The results in Italy and Austria may give those two countries a better grasp on their domestic political situations, but does little to help forecast how their neighbors will vote in 2017.
In France, the socially conservative former Prime Minister Francois Fillon looks poised to face off next year against Marine Le Pen, whose staunch opposition to the European Union and hardline immigration proposals has won her many supporters among the country's far-right.
The Dutch will decide in March if they want the pugnacious populist Geert Wilders and his Party for Freedom to run the country. While he currently sits atop the polls, experts say that the Dutch political system would make it difficult for him to pass a number of items on his agenda if elected.
"He's popular, but the Dutch system has a lot of coalitions and not many other parties appear willing to work with Wilders," Kimberly Morgan, a political science professor at George Washington University, told FoxNews.com.
And in Germany, as Chancellor Angela Merkel goes for her fourth term, she will face a resurgent far-right led by populist politician Frauke Petry of the Alternative for Germany party. However, it seems that Merkel will retain her job despite grumblings about her handling of the refugee crisis.
"We should not jump to conclusions that Europe is going to the far right like some people are saying," Kelemen said. "They may make some gains, but it will be far from a takeover."
Ther Associated Press contributed to this report.