European Union Warns of Spreading Al Qaeda Off-Shoot in North Africa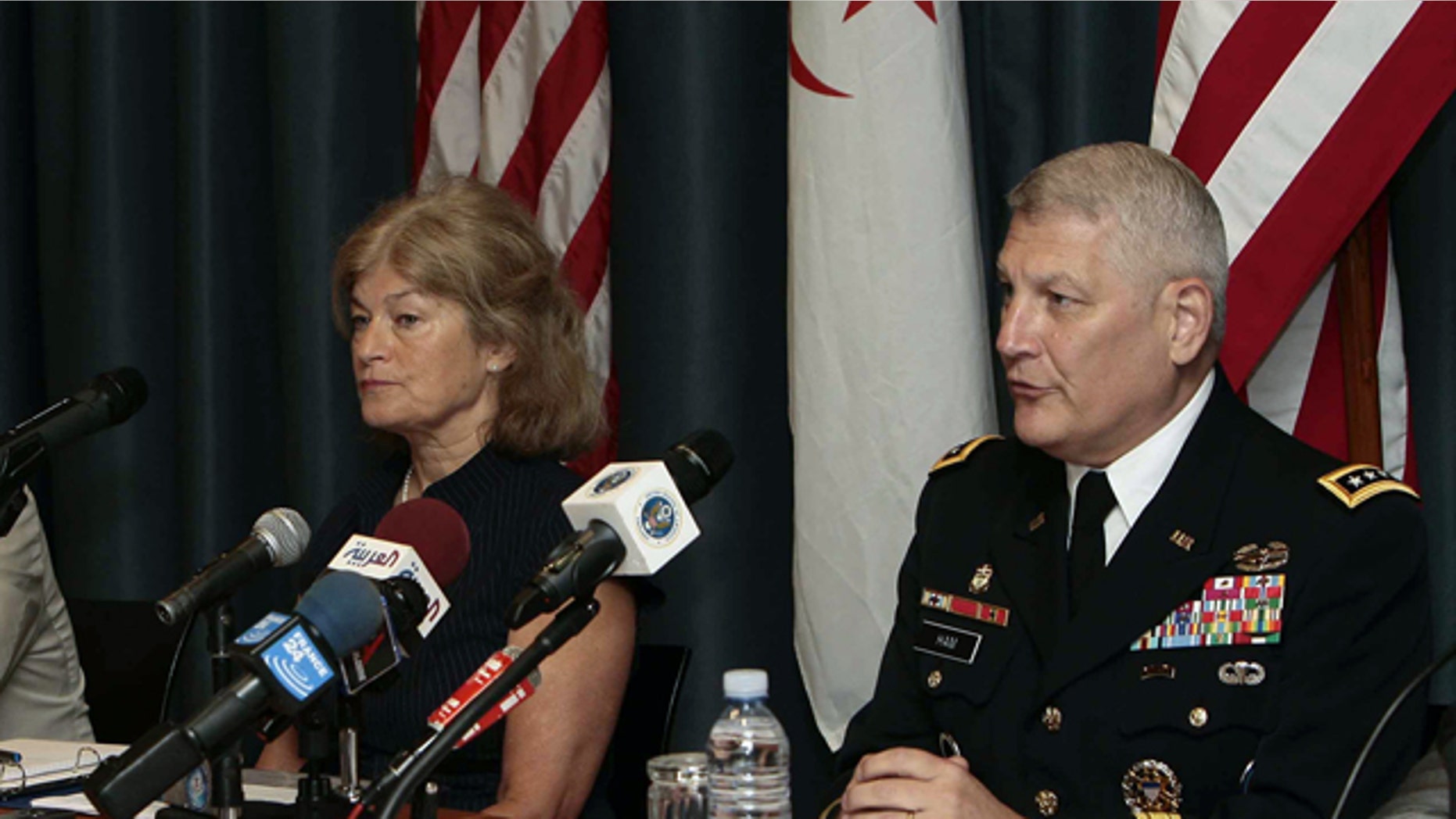 ALGIERS, Algeria – The European Union's counterterrorism coordinator warned Thursday that Al Qaeda's North African offshoot is extending its footprint around Africa and said local governments need more help fighting it.
Dealing with Al Qaeda in the Islamic Maghreb, which stages regular deadly attacks in Algeria and has kidnapped more than a dozen foreigners around the vast Sahel region, was central to a two-day conference in Algeria's capital this week on security challenges.
Officials from Saharan countries pledged to continue working together in the fight against terrorism. But Niger's foreign minister told a local newspaper that cooperation so far has been ineffective.
EU counterterrorism coordinator Gilles de Kerchove offered European assistance, according to Algeria's state news agency APS.
He was quoted by APS as saying Algeria was in good shape to fight AQIM, because "it has a powerful army. However the other countries of the region, Mali, Niger, Mauritania, need help."
He warned that AQIM is working with terrorist groups elsewhere in Africa.
"This is something that the intelligence services are following very closely. There is still nothing structural. There are efforts at contacts, and small transfers of money," he was quoted as saying. "It seems that some members of Boko Haram (in Nigeria) and al-Shabaab (in Somalia) were trained by AQIM."
Niger's foreign minister, Mohamed Bazoum, noted that to date a four-country joint military body based in the Algerian town of Tamanrasset has been ineffective.
"So far, we have not seen it execute a single concrete operation. We would like CEMOC to carry out concrete actions," he told the independent daily newspaper Liberte, referring to the Committee of Joint Chiefs of the four countries -- Algeria, Niger, Mali and Mauritania -- founded in 2010.
Bazoum added that he now hoped to see a much more vigorous joint military presence patrolling in the 3 million square miles (8 million square kilometers) of desert shared by the four countries.
"The Algiers conference lets the countries of the region show their partners abroad that they possess a true strategy and unified vision for their struggle against terrorism, organized crime and poverty," Algeria's minister for North African affairs, Abdelkader Messahel, said at the event's conclusion.
Officials from the four countries were quick to say that their strategy included measures to fight poverty and develop the remote and cash-strapped regions where Al Qaeda militants and smugglers reigned supreme.
A French intelligence official in Paris dismissed the conference as "diplomatic posturing," saying that the four are not cooperating in the fight against Al Qaeda in the Islamic Maghreb nearly as well as they could.
He spoke to the Associated Press on condition of anonymity because of the sensitivity of the matter.
AQIM grew out of the armed groups fighting the Algerian government in the 1990s after elections were canceled by the military in 1991 to stave off a victory for an Islamist political party.
The group declared allegiance to Al Qaeda in 2006 and changed its name, embarking on a renewed campaign of bombings and kidnappings across the Sahara.
Shari Villarosa, the head of the U.S. delegation to the conference and a member of the State Department's anti-terrorism team, estimated AQIM was comprised of less than 1,000 members.
On Sept. 1, AQIM announced it had killed 29 members of Algeria's security forces between July and August, including 18 killed in twin suicide bombings of the Algerian military academy at Cherchell on Aug. 26.
According to reports cited by the U.S. Embassy in a 2007 cable released by WikiLeaks, the organization has been thriving on ransoms from kidnappings and smuggling routes for guns, cigarettes and drugs through the Sahara.
Algeria, the event's sponsor, also expressed concern over the flood of weapons into the region from Libya's civil war, as well as armed men fleeing rebel advances there.
Muammar Qaddafi relied heavily on Tuareg fighters to supplement his forces and with his defeat, many of them are returning to the impoverished communities in Mali and Niger -- potentially destabilizing them.
There are fears that the fighters, having few options, will gravitate toward Al Qaeda and its lucrative hostage-taking schemes or join up with smugglers working throughout the region.
Andre Parant, France's representative at the conference and an adviser to President Nicolas Sarkozy, emphasized the need for more than just military responses.
"Just as there can be no development without security, there can be no stability without prosperity," he said in remarks appearing Thursday in the independent daily El Watan. "The difficulty is that development activities are long term, while we are in a hurry."