European Union and Mexico expedite trade talks to update existing pact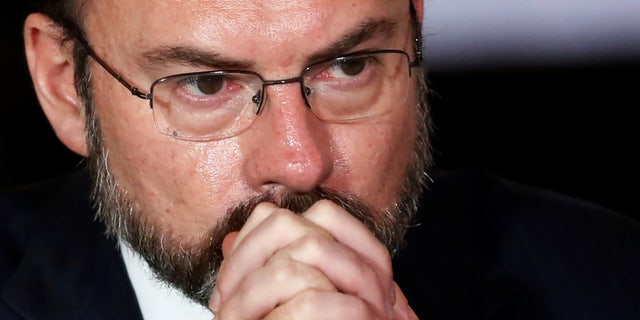 The European Union and Mexico have set two new rounds of trade talks in the first half of 2017, an acceleration of negotiations to deepen economic ties in the wake of Donald Trump's inauguration as U.S. president.
The European Commission said on Wednesday that EU Trade Commissioner Cecilia Malmstrom and Mexican Economy Minister Ildefonso Guajardo had scheduled subsequent rounds for April 3-7 and June 26-29.
"Together, we are witnessing the worrying rise of protectionism around the world. Side by side, as like-minded partners, we must now stand up for the idea of global, open cooperation," the two said in a joint statement.
US-MEXICO TRADE WAR COULD HIT MEXICO ECONOMY, SPUR MIGRATION
European leaders have said Brussels should take advantage of a more protectionist U.S. leader, who has already withdrawn from the Trans-Pacific Partnership (TPP) trade deal, to step up negotiations with would-be partners.
Mexico faces the prospect of a renegotiated North American Free Trade Agreement (NAFTA) and possibly higher U.S. import duties.
The EU and Mexico have a free trade pact dating from 2000 that they began to update last year, holding talks in June and November.
The EU has said a new deal would seek to include public tenders, trade in energy products and raw materials, broader protection of intellectual property, more flexible rules on what products can benefit from lower customs tariffs and greater benefits for smaller companies.
MEXICO REVEALS STICKING POINTS IN POTENTIAL NEGOTIATIONS WITH TRUMP
It could also lead to more liberalized trade in meat, dairy products, cereals and certain fruits and vegetables.
The European Union is Mexico's third largest trading partner after the United States and China. EU-Mexico trade in goods more than doubled from 2000 to 53 billion euros ($57.23 billion) in 2015.
The EU is particularly focused on trade deals with Asian countries, including those that had signed up to the TPP before Trump entered office.