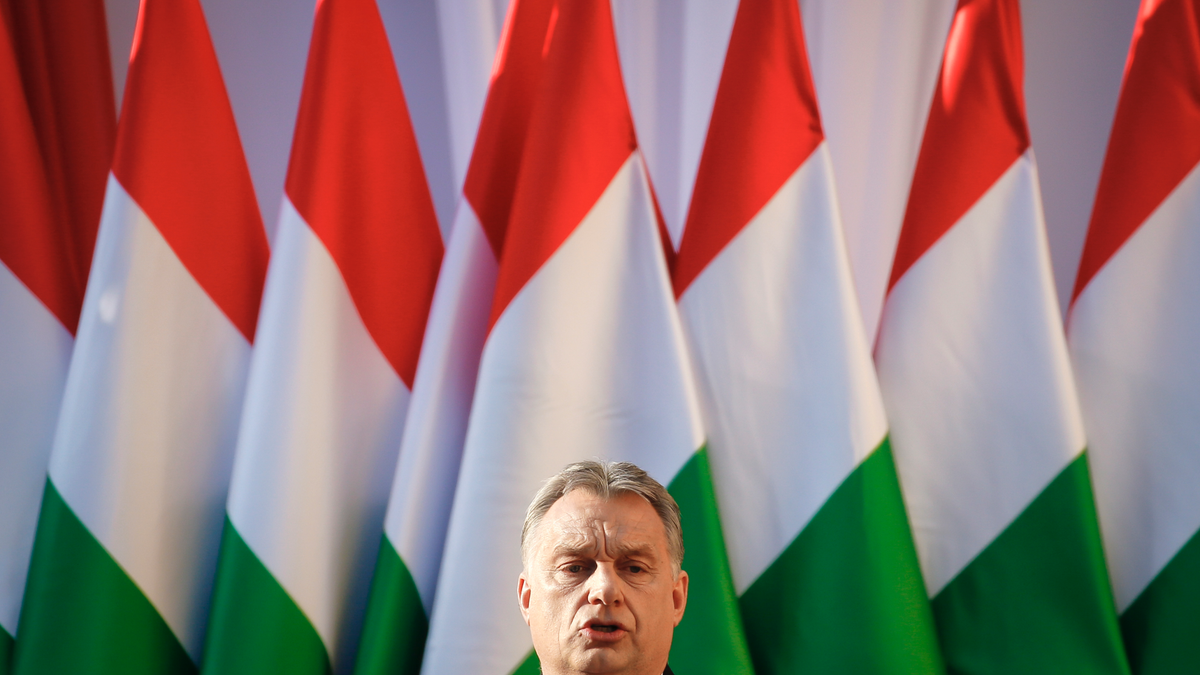 BRUSSELS – The European Parliament is set to debate Tuesday whether Hungary should face political sanctions for policies that opponents say are against the EU's democratic values and the rule of law.
Hungarian Prime Minister Viktor Orban, who will speak at the debate in Strasbourg, France, says the initiative is really meant to punish Hungary for its tough anti-immigration stance.
Lawmakers will vote Wednesday on a proposal to launch the rule-of-law procedure, based on a report by the EU parliament's Committee on Civil Liberties, Justice and Home Affairs, that could lead to Hungary losing its EU voting rights under a process known as Article 7.
Orban said in a video posted on Facebook that EU parliamentarians who support migration "are preparing for revenge against Hungary, because Hungarians have decided they will not become an immigrant country." He claimed that Hungary was facing "unfair accusations and lies."
"The truth is that the verdict has already been written," Orban said.
The EU Commission, the bloc's executive body, launched Article 7 proceedings against Poland over an alleged erosion of judicial independence late last year. But Hungary's case is the first time that the EU Parliament is considering calling for the launch of the sanctions process for a member state because of a perceived threat to EU values.
For years, Orban has successfully deflected much of the international condemnation about Hungary's electoral system, press freedoms, independence of the judiciary, mistreatment of asylum seekers and refugees and limitations on the functioning of non-governmental organizations, but criticism has been growing even within the European People's Party, to which his Fidesz party belongs.
"We expect Viktor Orban ... to make clear that he is prepared to recognize in Hungary the concerns that are being expressed in Europe and act accordingly," Manfred Weber, head of the EPP's parliamentary group, told Germany's ZDF television. "If there is no movement in terms of substance, it will be difficult for the Hungarian government."
Austrian Chancellor Sebastian Kurz told ORF television on Monday that his Austrian People's Party — like Fidesz, a member of the EPP, the biggest and most powerful party group in the assembly — would vote in favor of opening Article 7 proceedings against Hungary.
"There are no compromises on the rule of law," Kurz said. "Fundamental values have to be protected."
___
Gorondi reported from Budapest, Hungary. Geir Moulson in Berlin contributed to this report.