EU official urges economic refugees to stop coming to Europe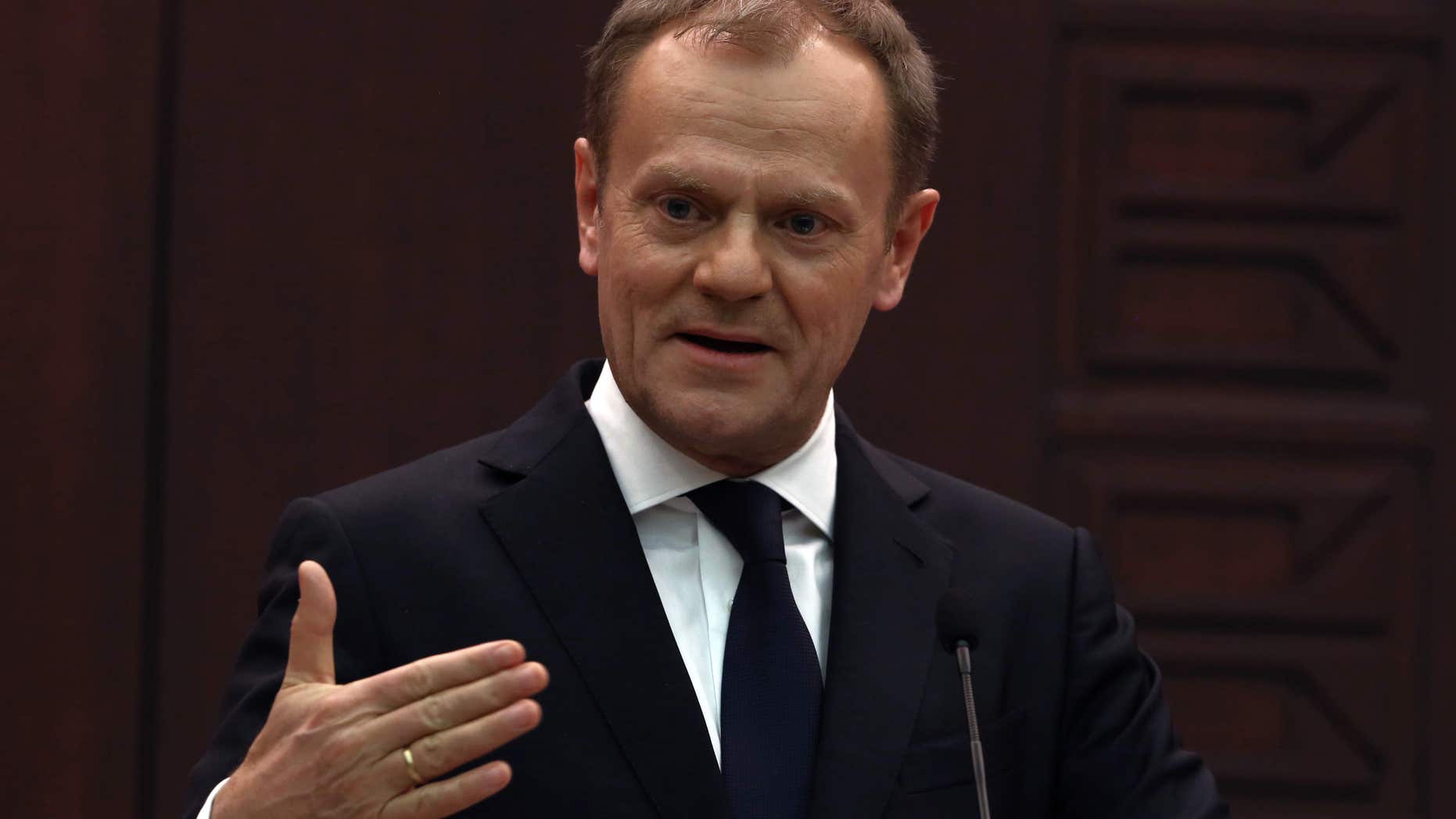 European Council President Donald Tusk appealed to economic refugees to stop coming to Europe, saying they shouldn't try to risk their lives at the hands of smugglers as the path into the European Union constricts.
He was meeting on Thursday with leaders in Greece and Turkey, two countries that are playing a key role in the bloc's efforts to stem the tide of refugees.
"I want to appeal to all potential illegal economic migrants wherever you are from: Do not come to Europe. Do not believe the smugglers. Do not risk your lives and your money," Mr. Tusk said after meeting with the Greek Prime Minister Alexis Tsipras in Athens. "It is all for nothing. Greece or any other European country will no longer be a transit country."
Balkan countries and Austria are restricting their borders, moves that have left huge numbers stuck at the Greece-Macedonia border. In the Greek town of Idomeni, more than 10,000 people are stranded at a camp built for 1,500 and more than 30,000 are stuck throughout the country.
Mr. Tsipras said his country would continue to try to help refugees, just not at any cost.
"Greece will not leave anyone helpless," he said. Greece would "create centers for temporary hospitality," but the country won't become "a warehouse of souls."
Greek authorities are trying to reduce the crush at the border with Macedonia and prepare new camps further south with the aim to distribute those stranded all over Greece. But many refugees say they fear they may be detained indefinitely in the new camps.
Local officials said they found it hard to persuade a few hundredof those that arrived on Thursday in Piraeus to be accommodated in a new camp midway to Idomeni and not to continue their journey to the borders.
European Commission Vice President Frans Timmermans was quoted in Dutch media in January as saying around 60 percent of refugees arriving in the bloc are now economic refugees, meaning those from relatively safe countries whose citizens are typically denied asylum. For much of 2015, Syrians made up the majority of asylum seekers as the conflict in their country entered its fifth year.
Greece has tried repeatedly to send more people back to Turkey, but Ankara has often refused to accept them. Athens returned 308 migrants to Turkey on Wednesday under a 2002 bilateral deal signed with Ankara.
After meeting with Turkish Prime Minister Ahmet Davutoglu, Mr. Tusk pushed Turkey for more help with the problem.
"The European Union appreciates our good and growing cooperation with Turkey to prevent irregular immigration," Mr. Tusk said at a joint press briefing, but both parties agree that the refugee influx to the EU "still remains too high."
EU leaders are set to meet with Mr. Davutoglu at a summit in Brussels on Monday to pressure him to get refugee numbers as close to zero as possible and to accept more people being returned from Greece. Mr. Davutoglu is scheduled to meet with Mr. Tsipras next Tuesday.