EU Commission says Greece needs help easing debt load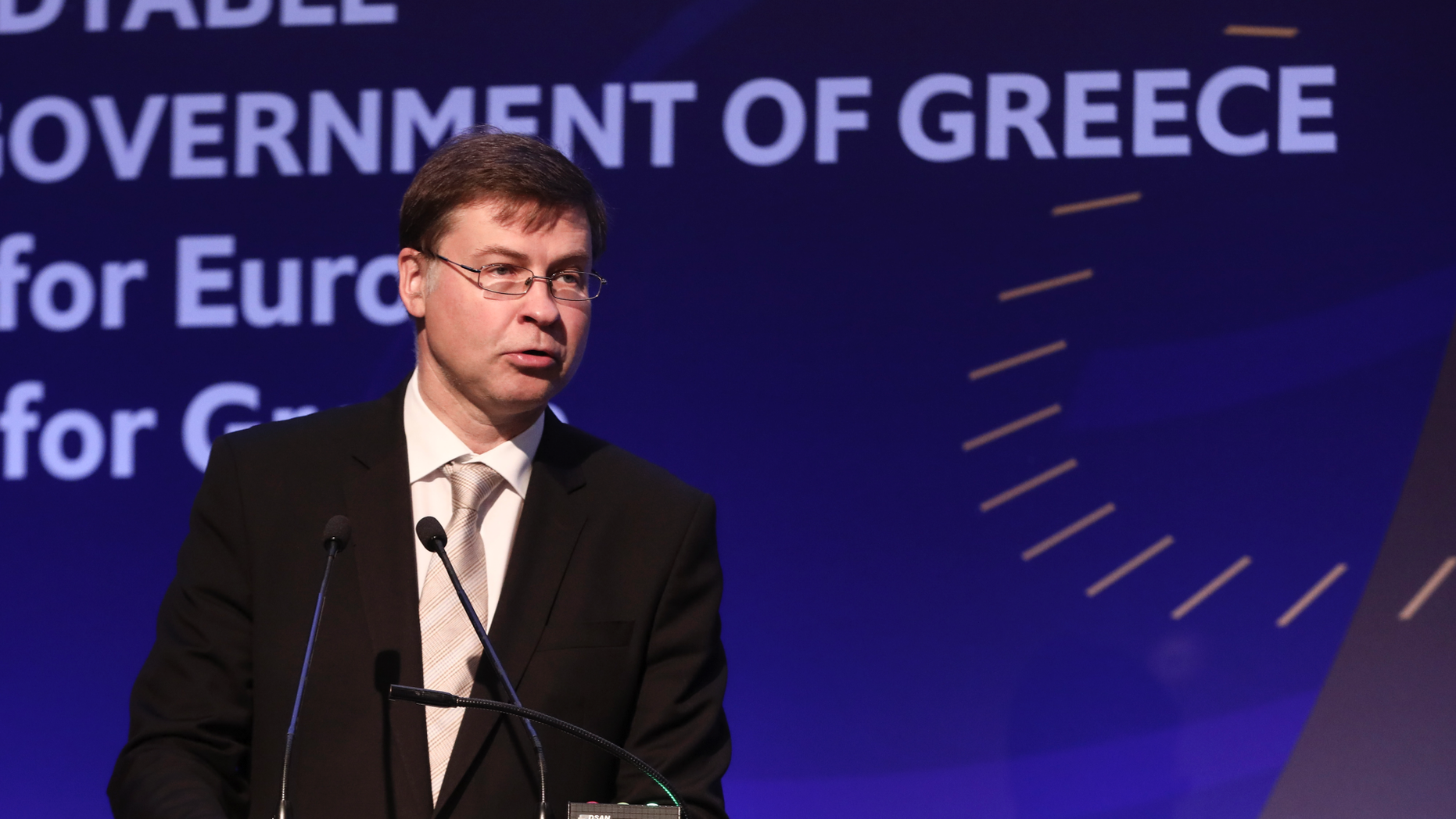 ATHENS, Greece – The European Commission's vice president says Greece will need a "credible package" of measures to help deal with its oversize debt as it leaves its eight-year international bailout program in August.
Helping Greece manage its debt is one of the crucial elements being discussed as part of an agreement on its bailout exit it hopes to hammer out with international creditors at a meeting of eurozone finance ministers on June 21.
Valdis Dombrovskis said Friday that "we need debt measures which alleviate the burden in the first post-program years to ensure that Greece can return to the markets in a gradual way."
Greece has depended on international emergency loans since 2010, and is to emerge from its third and final bailout program on Aug. 20.