Erdogan to return to Turkey's governing party on May 2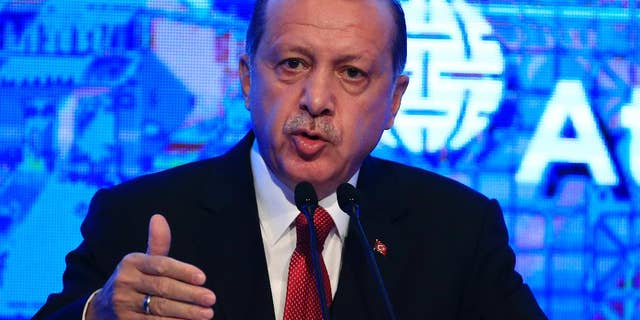 ISTANBUL – Turkey's prime minister says the governing party will be inviting President Recep Tayyip Erdogan to rejoin its ranks on May 2.
Speaking to reporters after Friday prayers in Antalya, Prime Minister Binali Yildirim said, "we will restart the membership of the president, our founding chairman and our leader" at a meeting of the Justice and Development Party, or AKP.
The "yes" outcome in the April 16 referendum has meant the cancellation of a constitutional article that required the president to sever his party ties.
The AKP is scheduled to hold an extraordinary congress on May 21, where many expect the party to re-elect Erdogan as chairman.