Erdogan jabs French intelligence over surveillance of Paris gunmen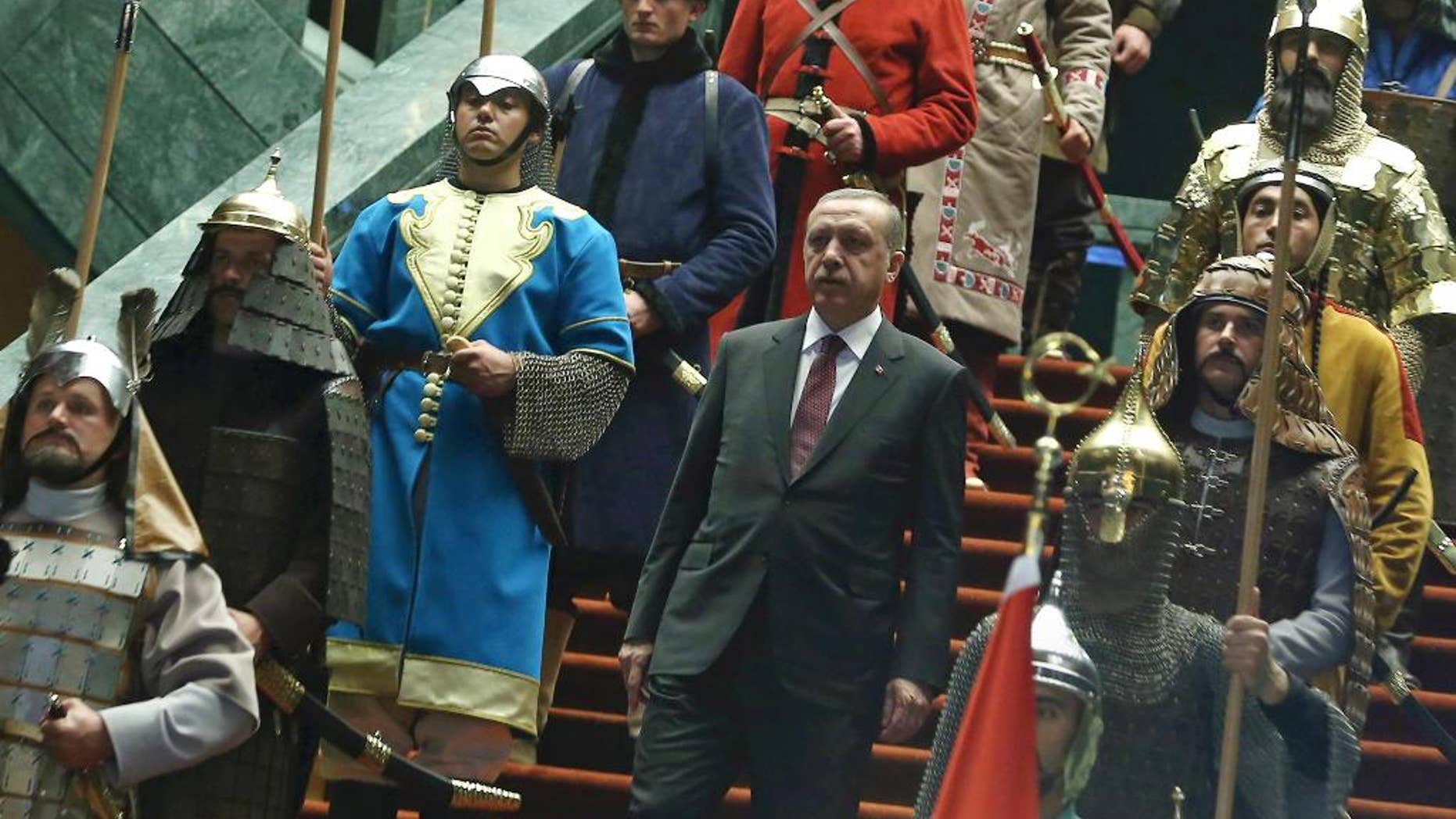 ISTANBUL – Turkey's president is asking why two of the gunmen in last week's terror attacks in France were not monitored more closely after being released from prison.
At a news conference with Palestinian President Mahmoud Abbas on Monday, Recep Tayyip Erdogan asked "Doesn't the intelligence service there follow those who have been released?"
Two of the gunmen in the Paris attacks, Amed Coulibaly and Sherif Kouachi, had served prison sentences.
Erdogan's comments come as Turkey faces questions about how the common law wife of one of the perpetrators passed through Turkey shortly before the attacks and later crossed into Syria.
Germany's domestic intelligence chief urged Turkey to do more to prevent extremists crossing its territory to join the Islamic State group and other terrorist organizations.