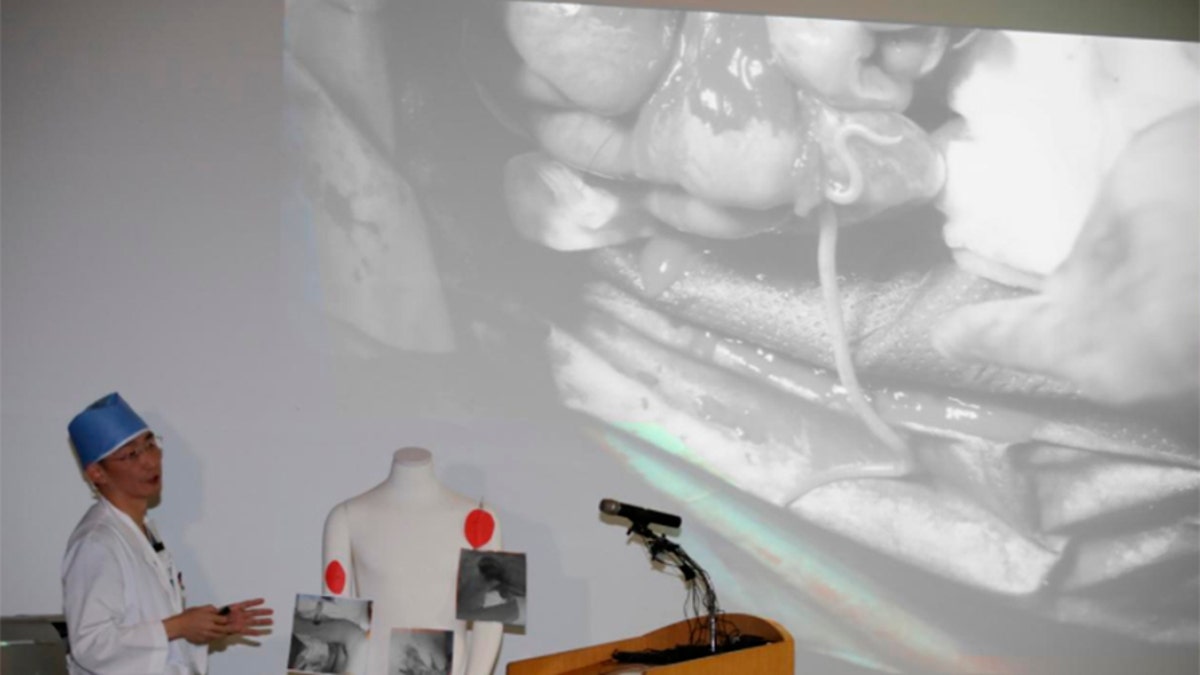 Doctors discovered an "enormous number" of parasitic worms slithering inside the body of a man who defected from North Korea this week, the ghastly find illustrating the food and hygiene problems rampant inside the guarded walls of the Hermit Kingdom.
The North Korean defector, who hasn't been identified, was a soldier who made a desperate dash for freedom Monday at the Demilitarized Zone separating North and South Korea. But the man was shot at least five times by his former comrades as he made his escape.
South Korean doctors said the defector was in stable condition after surgery for his gunshot wounds. But physicians identified another reason for alarm: an "enormous number" of parasitic worms that are complicating his recovery, Reuters reported.
Doctors believed the soldier could have had the parasites for a while.
AMERICAN MAN WHO TRIED TO ENTER NORTH KOREA FROM SOUTH WANTED TO HELP RESOLVE TENSIONS, OFFICIALS SAY
Lee Cook-jong, the defector's lead surgeon, showed photos of the parasitic worms, including an 11-inch long worm found in the man's digestive tract.
"In my over 20 year-long career as a surgeon, I have only seen something like this in a textbook," Lee told reporters.
Cook-jong said they were treating the patient carefully to avoid complications due to the worms, the BBC reported.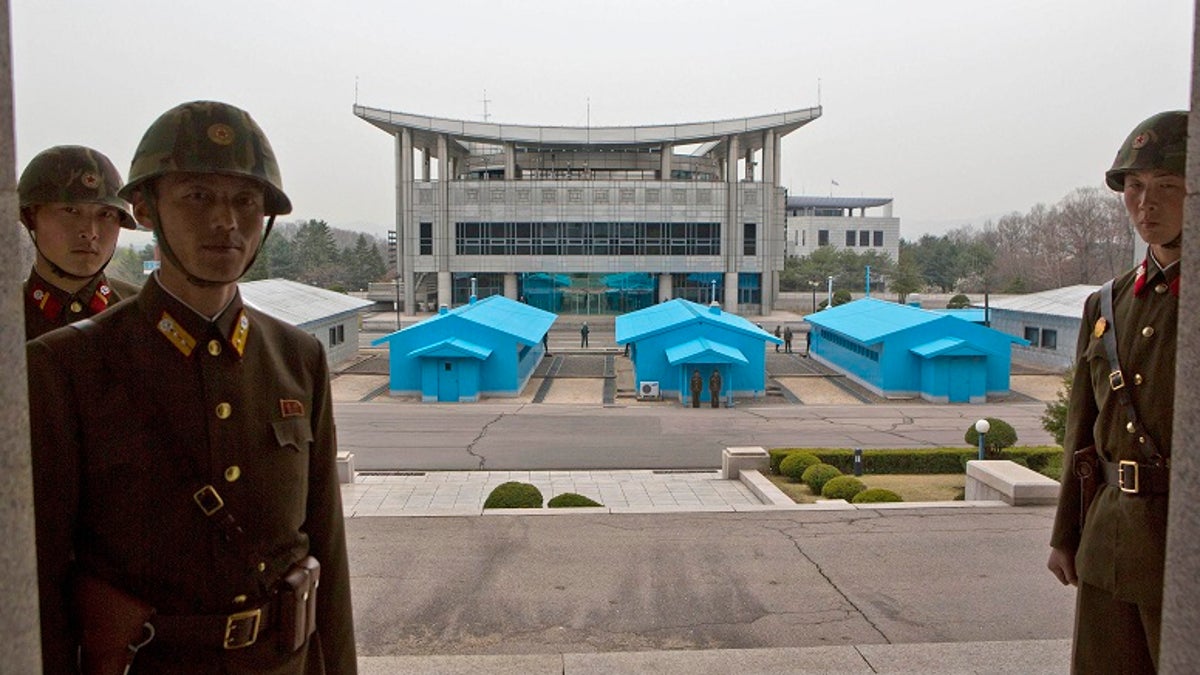 Doctors said they discovered corn kernels in the man's stomach leading them to believe the worm's may be related to the hygiene and food problems experts have for years expected in North Korea.
"Although we do not have solid figures showing health conditions of North Korea, medical experts assume that parasite infection problems and serious health issues have been prevalent in the country," Choi Min-Ho, of the Seoul National University College of Medicine, told Reuters.
Min-Ho said the injured defector's condition was "not surprising at all considering the north's hygiene and parasite problems."
NORTH KOREAN SOLDIER WHO DEFECTED TO SOUTH KOREA AT DMZ WAS SHOT 5 TIMES, MILITARY SAYS
The BBC reported parasites can get into humans through contaminated food or "being bitten by an insect or by the parasite entering through the skin."
The impoverished farmers of North Korea reportedly use human waste as fertilizer for its crops, the BBC reported. It's possible the feces is contaminating vegetables grown in the soil.
"North Korea is a very poor country and like any other poor country it has serious health problems," Andrei Lankov of Kookmin University told the BBC.
Lankov warned the health conditions in North Korea could be a problem for decades in South Korea if the two countries ever reunified.