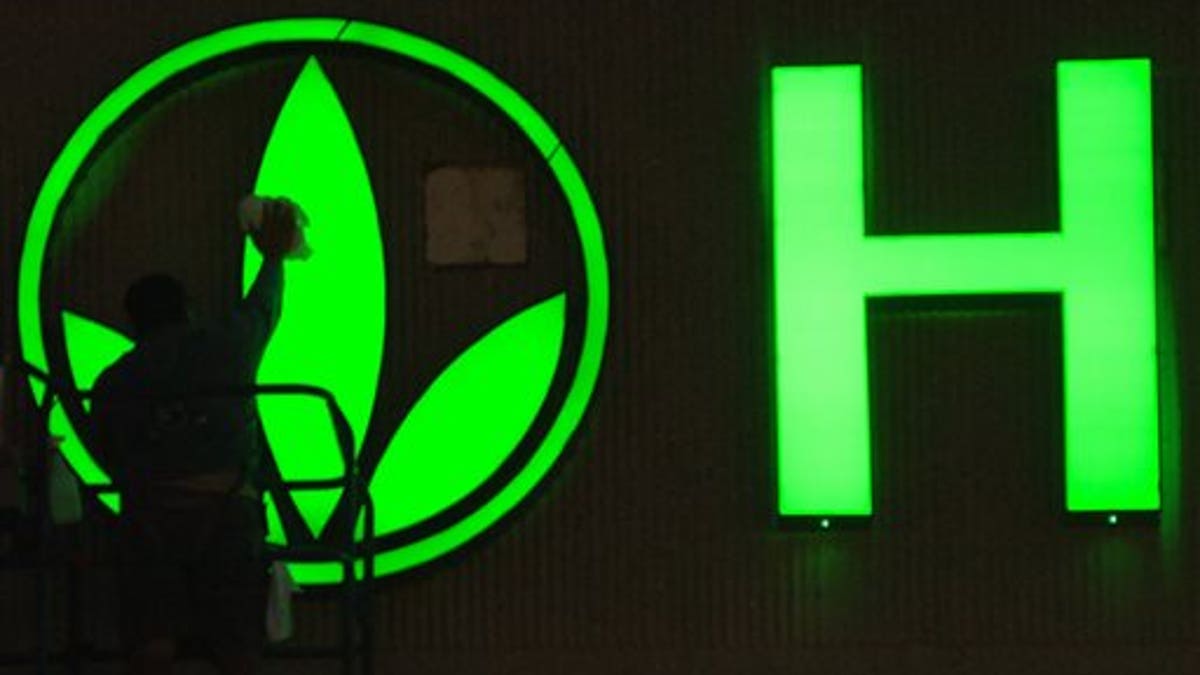 Herbalife, the nutritional-supplement behemoth, has assembled a powerful lineup of Latino lobbyists in order to counteract bad publicity stemming from hedge fund billionaire Bill Ackman's ongoing crusade against the company, as well as a Federal Trade Commission investigation announced earlier this month, the newspaper The Hill reported.
At the center of the inquiry, and Ackman's campaign that spurred it, is the allegation that Herbalife's business practices are fraudulent, essentially a pyramid scheme. Ackman's hedge fund, Pershing Square Capital Management, has sold Herbalife stock short – meaning sold stock it doesn't own on the expectation that the price will drop and the shares will become available later – to the tune of $1.1 billion.
At the time the investigation was announced, the company said it welcomed the move, "given the tremendous amount of misinformation in the marketplace, and will cooperate fully with the FTC."
But behind the scenes, the Los Angeles-based company has loaded up on Washington lobbyists, among them the Podesta Group, Ogilvy Government Relations and the Raben Group, all of which include prominent Hispanic lobbyists such as Cristina Antelo at Podesta, Dean Aguillen and Moses Mercado at Ogilvy, and Robert Raben and Estuardo Rodriguez at the Raben Group.
In the process, according to The Hill, in the process Herbalife more than doubled its spending on lobbying, from $560,000 in 2012 to nearly $1.3 million in 2013. Last year, the company registered $4.8 billion in net sales.
The company has also added prominent Latinos to its boardroom and offices. Former State Department official Maria Otero and ex-Surgeon General Richard Carmona have been named to its board of directors. Angela Arboleda, once a senior aide to Senate Majority Leader Harry Reid (D-Nev.), was hired by the company, while former Los Angeles mayor, Antonio Villaraigosa, has been brought on board as a senior adviser.
Much of the company's revenues are dependent on the recruitment of distributors, who buy Herbalife products in order to resell them. If they can't offload their supplies, critics say, they suffer, not the company.
Herbalife took off in Mexico with the advent of nutrition clubs and became a mainstay in Hispanic communities in the U.S., with many selling its products out of their homes. The company maintains that the company gives Latinos an opportunity to own a business.
"Herbalife is incredibly proud of the support we have in the Hispanic community and the economic empowerment experienced by our members," a company spokesperson told The Hill. "Their success is a tribute to the hard work of our distributors and a clear demand among Hispanics for a healthy lifestyle."
Latino activists, however, paint a different picture. Brent Wilkes, the national executive director for the League of United Latin American Citizens (LULAC), the nation's oldest Hispanic civil rights group, believes the company's community engagement is too little, too late.
"You cannot bring on some pretty prominent Hispanic business leaders at the last minute and expect them to change your business model," Wilkes told The Hill. "They were not doing any kind of engagement with the Hispanic community until they got in trouble."
Follow us on twitter.com/foxnewslatino
Like us at facebook.com/foxnewslatino