Eight soldiers killed in Thai south blast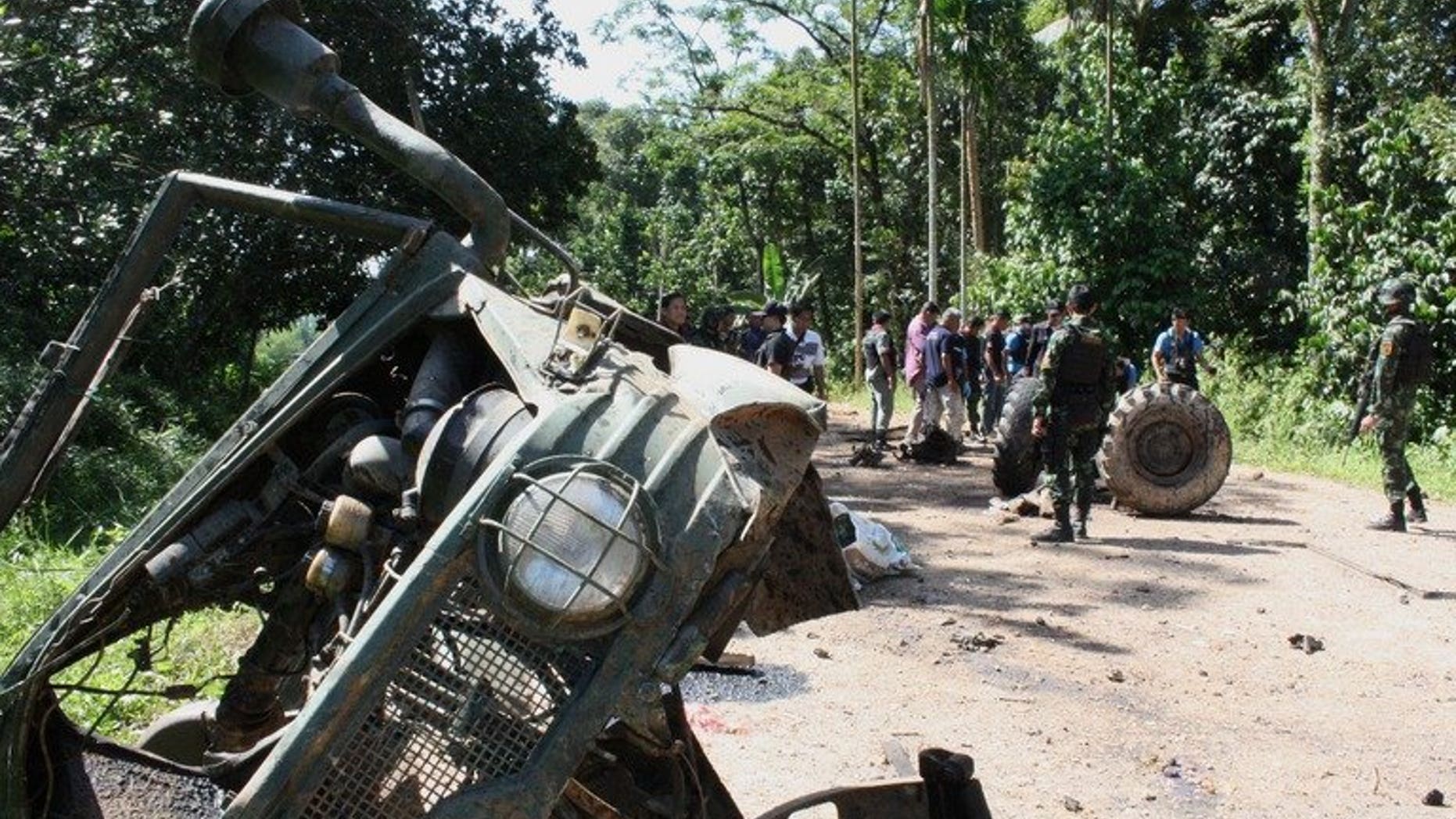 BANGKOK (AFP) – A roadside bomb killed eight soldiers in Thailand's restive south, an army spokesman said, raising questions over the durability of a fragile peace process aiming to end the near-decade long insurgency.
More than 5,700 people have been killed in a festering insurgency in Thailand's Muslim-majority southern provinces, but optimism for peace has flickered recently after talks between authorities and some rebel groups including the Barisan Revolusi Nasional (BRN).
The bomb, among the most deadly single attacks by rebels on Thai security forces in recent years, ripped through a military truck transporting the soldiers after a night on duty at a base in Krongpinang district of Yala province.
"It was a very powerful bomb that completely destroyed the truck," spokesman Colonel Pramote Promin told AFP by phone.
"Ten soldiers were in the truck. Eight died and two were wounded," he said, adding that two villagers had also been injured in the blast.
"It's likely the biggest loss for our military so far this year."
Local media reports said the bomb weighed more than 50 kilograms (110 lbs), backing up the view of experts who say the rebels are becoming increasingly sophisticated in the the bomb attacks.
Near-daily assaults on security forces and civilians have continued despite a successful round of talks on June 14 which saw both sides agree to work towards curbing violence over Ramadan.
But prospects for a significant reduction in violence appeared to receive a blow last week after the BRN called for the army to return to their bases over Ramadan in exchange for a ceasefire during the holy month, a condition swiftly rejected by the kingdom's government.
Questions also linger over whether the BRN representatives negotiating with Thai authorities can rein-in violence by an increasingly battle-hardened and brutal younger generation of rebels believed to be behind much of the worst violence in Yala, Narathiwat and Pattani provinces.
The nine-year-old insurgency has claimed more than 5,700 lives in the Muslim-dominated south, the majority of them civilians, where many local people complain of a long history of discrimination by Thai authorities in the Buddhist-majority nation.
Security personnel and those connected with the government -- including teachers -- are regularly targeted in the attacks, as well as Muslims perceived to be collaborating with the authorities.
In other violence, two Muslim men, including a village headman, were shot dead in Narathiwat province in separate incidents on Friday afternoon, the police said in their daily update.
Conflict monitors Deep South Watch said so far this year loss 240 people have been killed and nearly 460 wounded in some 800 separate attacks.