Egypt's top generals promote army chief who led coup to presidential run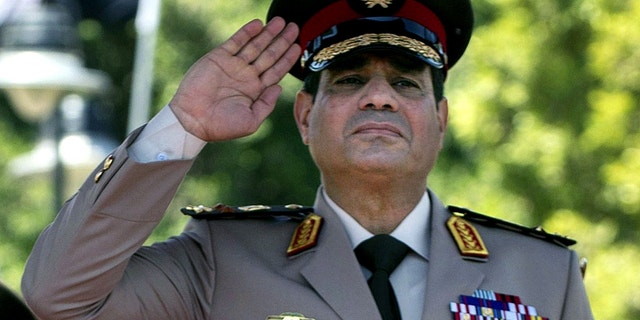 CAIRO – The official news agency says that Egypt's top generals have endorsed a presidential run by the army chief who led the ouster of the Islamist president last summer.
MENA says an official announcement by Abdel-Fattah el-Sissi of his candidacy could take place "within hours," after the Supreme Council of the Armed Forces "unanimously delegated" him to run in presidential elections during an hours-long meeting Monday.
The announcement was made shortly after interim President Adely Mansour promoted el-Sissi to field marshal, the military's highest rank, apparently as an honor before he steps down from the military as required for him to run.
Presidential elections are due to take place by end of April.