Egypt's former president speaks to public for 1st time since detention, says sad for country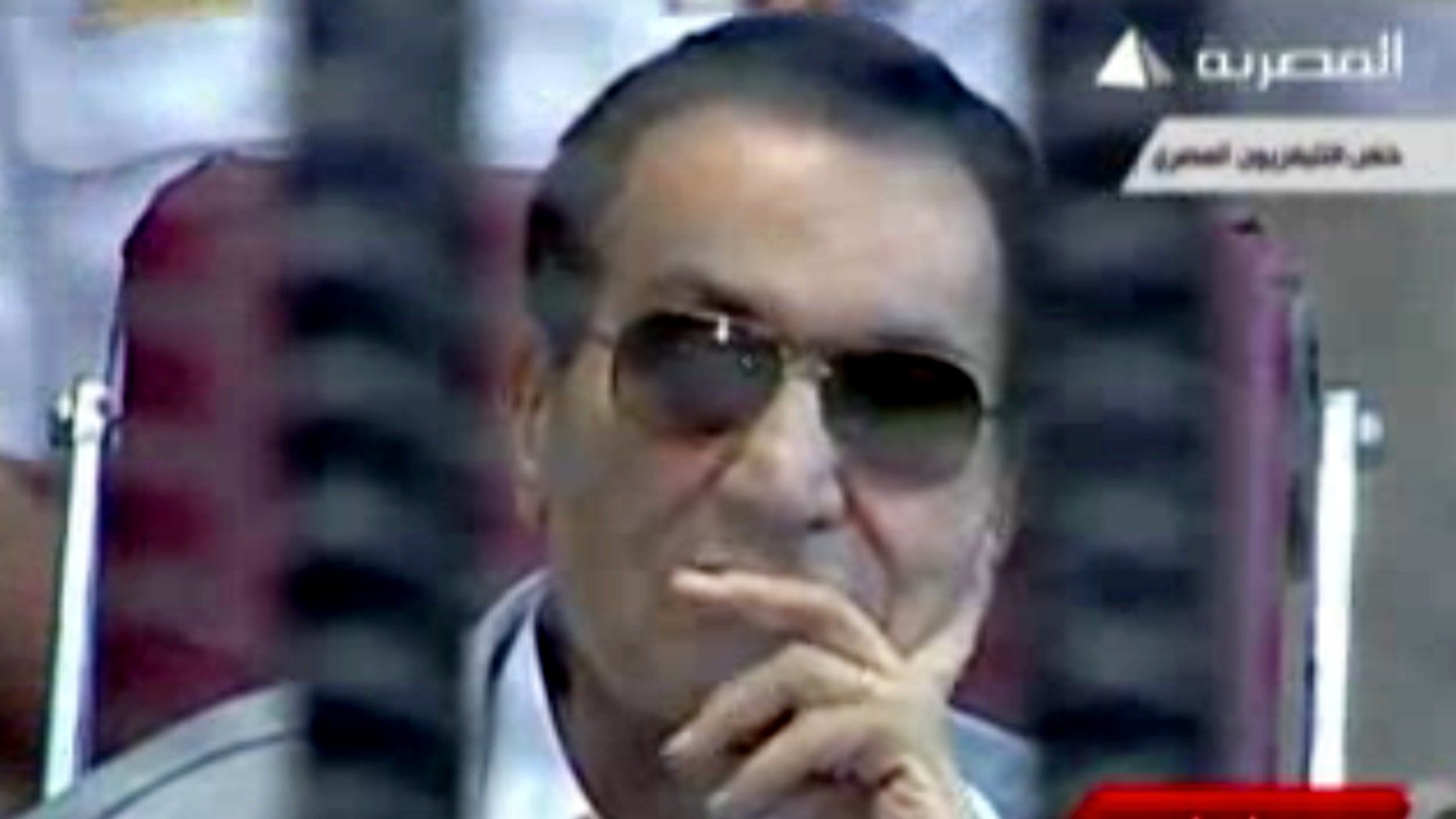 CAIRO – Egypt's former president, Hosni Mubarak, has spoken to the public for the first time since his detention two years ago, saying he is dismayed at the country's state of affairs and particularly the plight of the poor.
The 85-year old Mubarak spoke to Al-Watan newspaper after a session of his retrial for his role in the killing of hundreds of protesters during the uprising that forced him to step down in 2011.
He was detained two years ago and put on trial. He has since been hospitalized, sentenced to life in prison and then granted a retrial.
Mubarak told the newspaper that it was too early to judge his elected successor, the Islamist Mohammed Morsi.
Mubarak's comments were published Sunday, a day after his trial session.