Egypt's el-Sissi defends handling of nation's ailing economy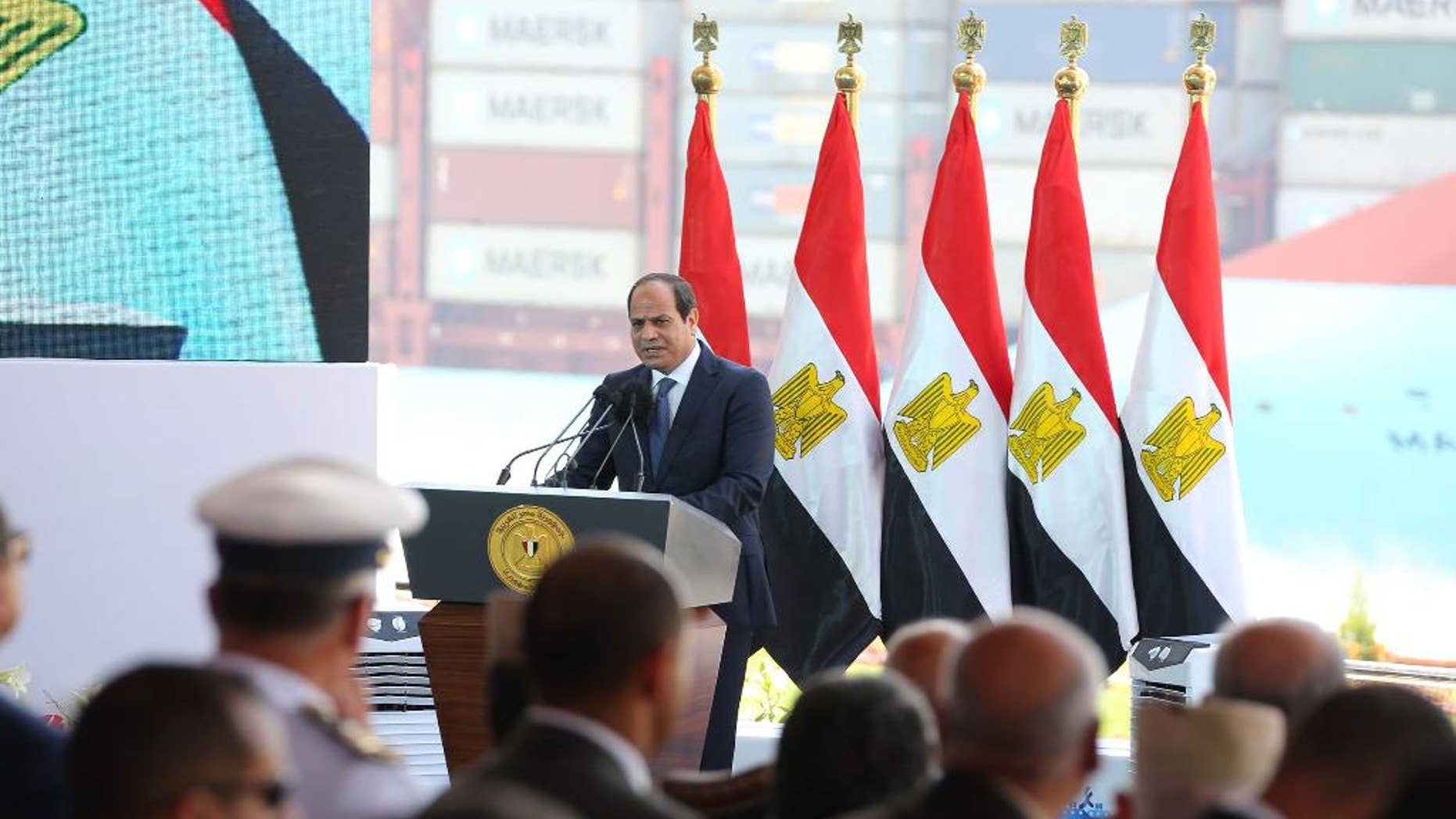 CAIRO – Egypt's president has defiantly dismissed criticism of his handling of the country's ailing economy, arguing that the skeptics were seeking to undermine the will of Egyptians.
In comments marking the first anniversary of the inauguration of an expansion of the Suez Canal, President Abdel-Fattah el-Sissi strongly hinted that the now-banned Muslim Brotherhood was behind a systematic campaign to cast doubt on the economic worthiness of several mega projects his government has undertaken.
El-Sissi, a general-turned-politician, said a foiled assassination attempt on Egypt's former mufti in a Cairo suburb on Friday was designed to "spoil" the joy of Egyptians over the waterway's anniversary.
"It is the implementation of the rule of either we rule or kill you," said el-Sissi, who led the military's ouster of the Brotherhood's Mohammed Morsi in 2013.