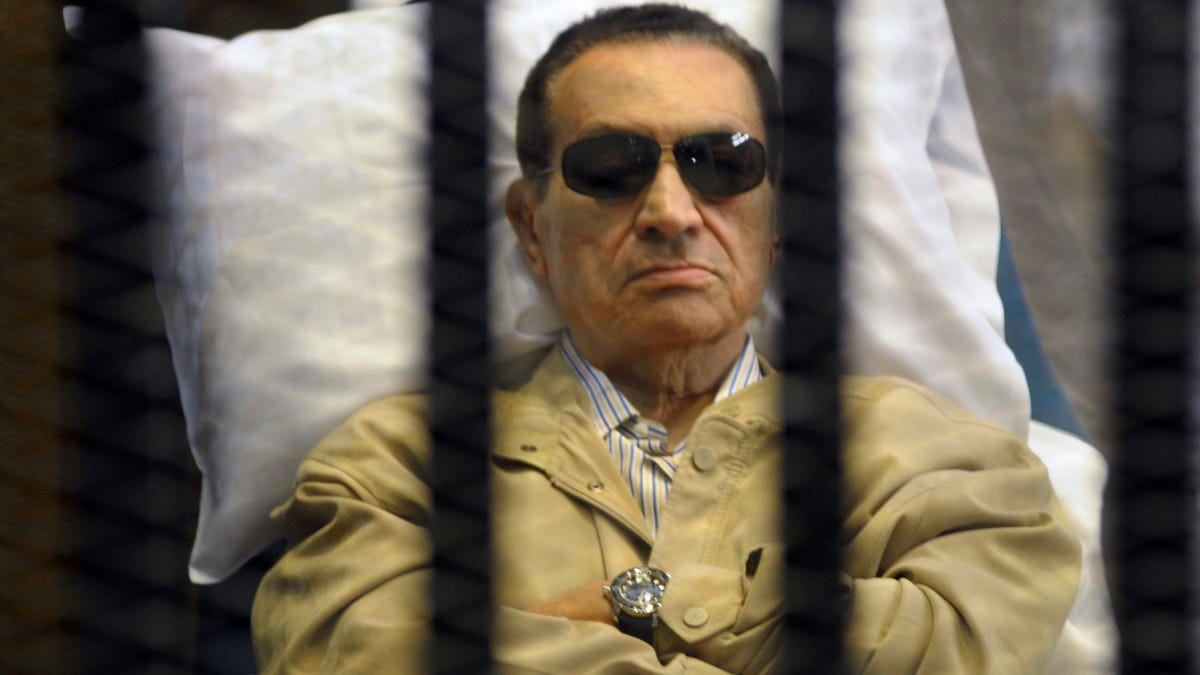 CAIRO – An Egyptian court has granted Hosni Mubarak's appeal of his life sentence, ordering a retrial of the ousted president.
Mubarak was convicted and sentenced to life in June for failing to prevent the killing of some 900 protesters during the 2011 uprising that ended his 29-year rule.
Sunday's verdict, read out by judge Ahmed Ali Abdel-Rahman during a brief hearing, also granted the appeal of Mubarak's security chief Habib el-Adly, who is also serving a life sentence after his conviction on the same charges. He too will be retried.