Egypt to cut curfew by 2 hours from Saturday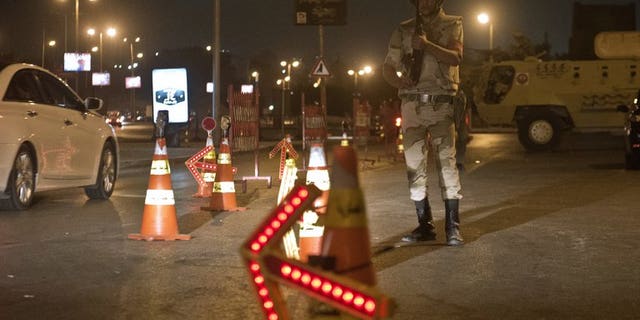 CAIRO (AFP) – Egypt is to shorten a night-time curfew imposed on Cairo and 13 provinces starting Saturday, the cabinet said on Thursday.
The curfew will be from midnight to 5:00am (0300 GMT), except on Fridays when it will begin at 07:00 pm (1700 GMT), according to a cabinet statement.
The curfew was imposed last month as authorities launched a massive crackdown on supporters of ousted Islamist president Mohamed Morsi.
On September 12, Egypt's interim authorities extended a state of emergency in force since mid-August by another two months because of the country's continued security problems.
Egyptian troops and police on Thursday stormed the village of Kerdassah on the outskirts of Cairo to flush out militants as part of a sustained crackdown on supporters of ousted president Mohamed Morsi.
One police officer has been killed in the operation.