Egypt rights lawyers say a new prison law declared by president could lead to more abuses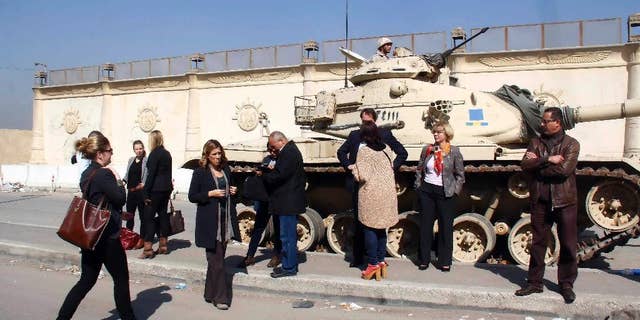 CAIRO – Egyptian human rights lawyers say they are concerned that recent amendments to prison laws, which give administrators wider leeway for the use of force, could open the door to more violations in Egypt's prisons.
Egyptian President Abdel-Fattah el-Sissi issued the amendments and additional articles in the official gazette late Sunday.
One amendment for example allows prison officers to use force against prisoners who resist orders, beyond the previously authorized use of force for self-defense and to prevent an escape attempt.
"This is a legal cover to all forms of violence that could occur inside prisons," said Mohamed Abdelaziz, a rights lawyer and director of the al-Haqanya legal center.
In addition, the maximum time a prisoner can spend in solitary confinement has been increased from 15 days to 30 days.