Egypt hires 2 foreign firms in search for downed plane's data recorders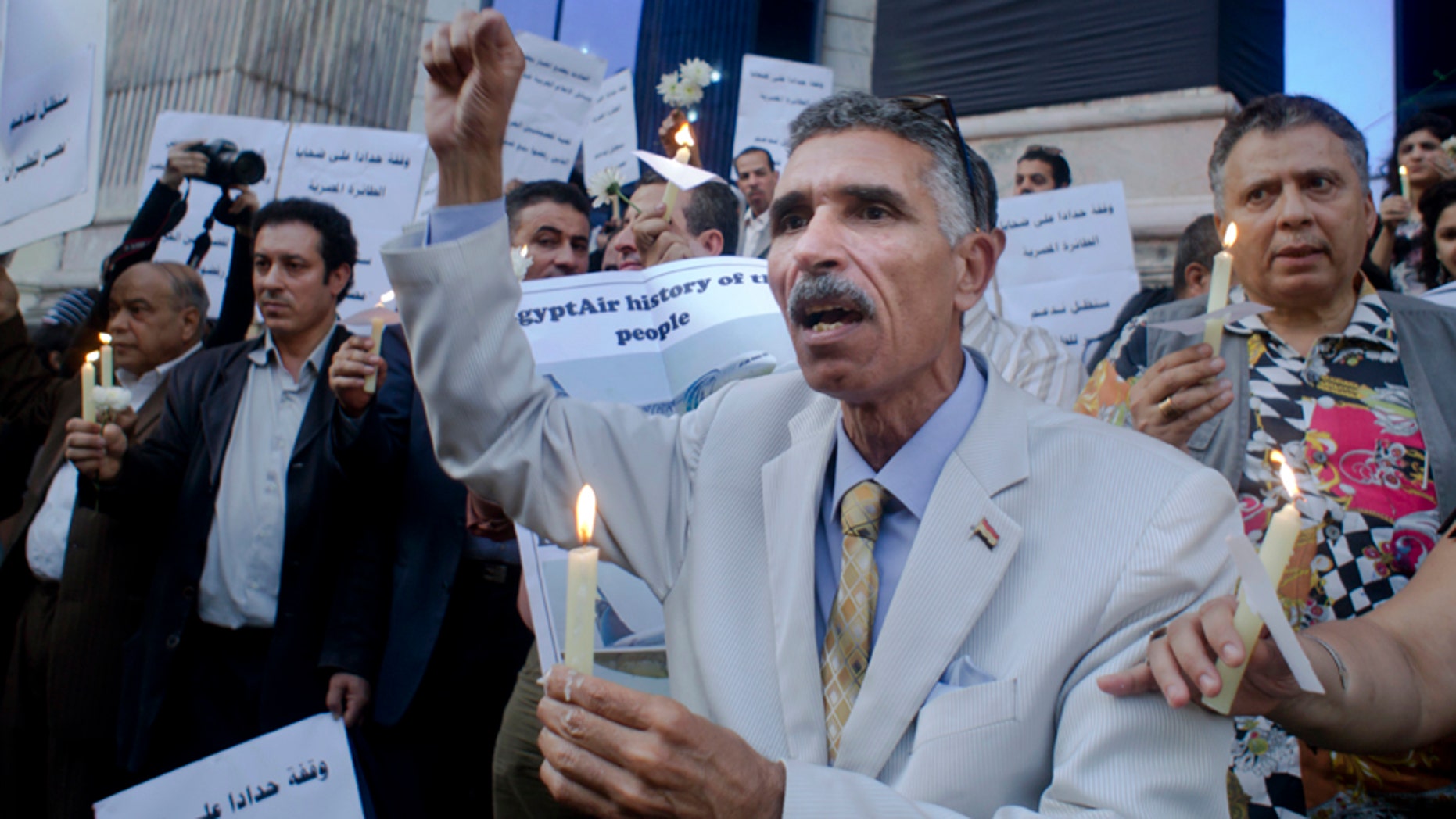 Egypt contracted two foreign companies to help find the flight data recorders from the EgyptAir plane that crashed last week in the Mediterranean Sea, the airline's chief said Wednesday, as sources close to the investigation claimed the aircraft never showed any technical problems before takeoff.
EgyptAir chairman Safwat Masalam said on Wednesday that a French and an Italian company would be working with Egyptian search teams to try finding the black boxes, which could give clues to what happened in the final minutes of the flight. He didn't identify the companies.
Earlier, Egypt's president Abdel-Fattah el-Sissi said a submarine would join the search.
Ships and planes from Britain, Cyprus, France, Greece and the U.S. also have taken part in the search for the debris from the aircraft, including the black boxes. Some wreckage, including human remains, was already recovered.
Sources within the Egyptian investigation committee told Reuters late Tuesday that the plane did not exhibit any technical glitches before taking off from Paris on a scheduled route to Cairo.
Egyptian state-owned newspaper Al-Ahram, citing aircraft logs signed by the pilot before takeoff, also reported that the plane showed no technical problems.
The newspaper published flight data online and reported that ground stations received two electronic messages during the flight that indicated the plane's engines were functional.
Three minutes after officials received a third message that showed a rise in the temperature of the co-pilot's window, the plane vanished off radar.
The Associated Press contributed to this report.