Duterte acknowledges he can't concede sea claims to China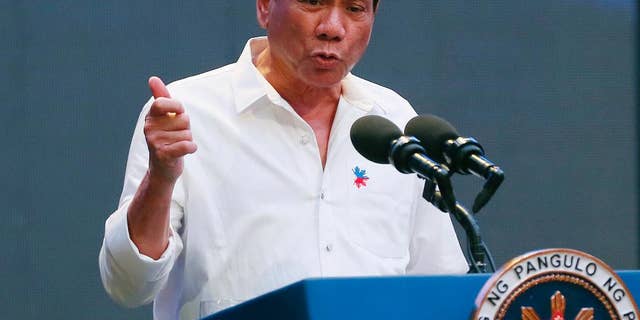 MANILA, Philippines – The Philippine president has acknowledged that he can be impeached if he concedes the country's territorial claims in the South China Sea in upcoming talks with Chinese President Xi Jinping and other Chinese leaders this week in Beijing.
President Rodrigo Duterte said Sunday in a speech before leaving for Brunei and China that while he will not bargain his country's territorial claims, "there will be no hard impositions" as he tries to renew the Philippines' friendship and intensify two-way trade and investment with China. A Supreme Court justice has warned that conceding any part of the Philippine claims is an impeachable offense for the president.
Duterte has had a falling out with President Barack Obama, but has reached out to bolster relations with Chinese and Russian leaders.