Drunk woman covered in dried blood tells Latino cops Trump will deport them, police say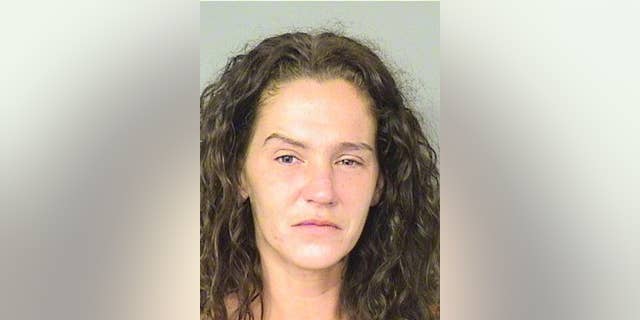 NEWYou can now listen to Fox News articles!
A drunken woman who was reportedly covered in dried blood told two Florida sheriff's deputies with Hispanic surnames who were trying to help her that Donald Trump would deport them.
According to the Palm Beach Post, two local sheriff's deputies were dispatched to a 911 call in Canal Point, Florida, last Friday evening.
When they arrived, the officers encountered Courtney Cole, 28, who was walking along Gator Boulevard, heavily intoxicated and with dried blood all over her body, according to the arrest report.
She told the deputies that she had called 911 and waited for hours. Then she yelled at them that she didn't need their help.
As some point in her interaction with the officers, Cole allegedly told them that Republican presidential nominee Trump was going to "deport all of us," according to the report, and that she "needed an American to assist her."
The document did not name the two sheriff's deputies, only stating that they have Hispanic last names.
According to police, Cole admitted to drinking a few beers and getting into an argument with the sister-in-law of a man whose house she had visited that day before calling 911. She also said the man had grabbed her at some point, but didn't go into further detail.
The deputies said Cole refused their help and walked into the roadway forcing oncoming cars to stop. One of the deputies pulled her to safety and handcuffed her.
She was taken to Lakeside Medical Center in Belle Glade for evaluation before being taken to jail.
Cole faces charges of disorderly intoxication and resisting an officer without violence.