Drug lord 'Chapo' Guzmán's extradition to U.S. cleared by Mexico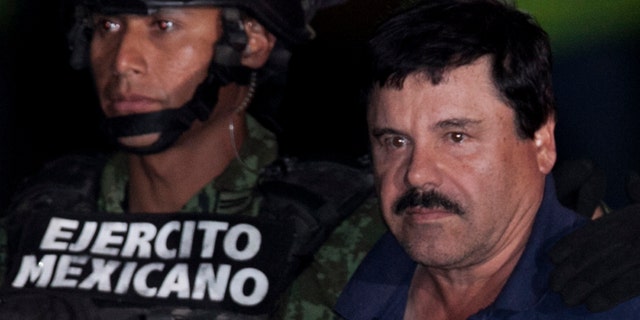 NEWYou can now listen to Fox News articles!
Mexico's Foreign Ministry has given the go-ahead for convicted drug lord Joaquín "El Chapo" Guzmán to be extradited to the United States to face multiple drug trafficking charges.
The department said Friday that the U.S. has guaranteed that Guzmán would not face the death penalty, which is not used in Mexico.
Guzmán's lawyers can still appeal the process over the next 30 days, which means that it still could be weeks or even months before the Sinaloa Cartel leader makes his way to a prison cell in the U.S.
The ministry's decision comes a little less than two weeks after a judge in Mexico agreed that the legal requirements laid out in the extradition treaty between the two countries had been met.
Guzmán will be sent to District Court for the Western District of Texas, where he faces charges of conspiracy, organized crime, weapons possession, murder and money laundering. He is also expected to appear at the U.S. District Court for the Southern District of California on charges of importing cocaine and possession with intent to distribute cocaine, under the extradition.
Guzmán's lawyers have vowed to fight extradition as long as possible, and in March Mexican officials acknowledged that it could take at least a year and perhaps more for the extradition process to work its way through the Mexican court system.
The Foreign Ministry's announcement comes shortly after Guzmán was transferred from the maximum security Altiplano prison near Mexico City – where he had previously escaped from in July 2015 – to a prison near the border city of Ciudad Juárez.
The cartel boss was recaptured in early January during a raid by Mexican Marines, which took place in the city of Los Mochis. During the raid, five suspects were killed and six – including Guzmán – were arrested. Marines seized two armored vehicles, eight rifles, one handgun and a rocket-propelled grenade launcher.
He escaped from Altiplano through a mile-long tunnel that led from what authorities say was a building in plain sight of the prison that was set up specifically for the prison break to the shower in Guzmán's cell. The tunnel was equipped with a ventilation system and a customized motorcycle.
Guzmán has been indicted in a number of federal jurisdictions in the U.S., among them Brooklyn, Manhattan, Chicago and Miami, as well as other cities where the Sinaloa Cartel operates.
The Associated Press contributed to this report.