Downing of EgyptAir 990 inspired 9/11 plot, says Al Qaeda newsletter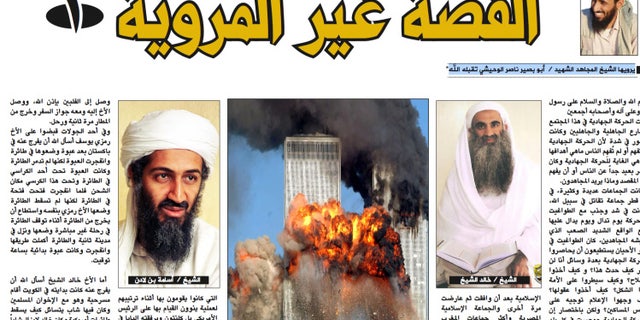 Usama bin Laden may have gotten the idea for the 9/11 attacks after watching news coverage of the 1999 crash of EgyptAir Flight 990, in which a jihadist co-pilot caused the airliner to nosedive into the Atlantic, according to a first-hand account from one of the terror chief's top lieutenants.
Bin Laden wondered why the co-pilot in the deliberate crash did not fly the plane into buildings, Nasir al Wuhayshi said in the latest AQAP newsletter, in an account translated by the Long War Journal.
Al Wuhayshi, former adviser to bin Laden and leader of Al Qaeda in the Arabian Peninsula, was killed by a U.S. drone strike in Yemen in June 2015. AQAP's Al Masra newsletter recently published two editions of Al Wuhayshi's "untold story" about the plotting of the Sept. 11 attacks that claimed the lives of 2,996 people, including the 19 hijackers.
Al Wuhayshi's version of events -- the first part published online on Jan. 31 and the second on Feb. 9 -- details how bin Laden watched news coverage of the Oct. 31, 1999, EgyptAir crash, in which the first officer deliberately brought down the Boeing 767 after saying several times in Egyptian Arabic, "Tawkalt ala Allah," which translates to "I rely on God." The plane, with 217 on board, crashed into the Atlantic Ocean after departing John F. Kennedy International Airport for Cairo International Airport.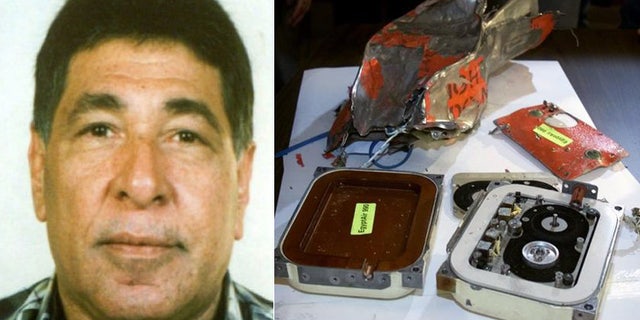 Upon viewing news coverage of the air disaster, Bin Laden wondered why the co-pilot chose to bring the plane down into water instead of crashing it into a building, according to Al Wuhayshi's account in the Al Qaeda newsletter.
On Sept. 11, 2001 -- two years after the EgyptAir crash -- Al Qaeda would carry out the worst terrorist attack ever on U.S. soil, using four American planes and targeting symbolic U.S. landmarks.
American Airlines Flight 11 and United Airlines Flight 175 crashed into the north and south towers of the World Trade Center in lower Manhattan. American Airlines Flight 77 crashed into the Pentagon and the fourth plane, United Airlines Flight 93, crashed into a field near Shanksville, Pa., after its passengers tried to overcome the hijackers and steer it from its intended target -- Washington, D.C.
According to the U.S. government, however, the 9/11 plot was in the works well before the 1999 EgyptAir disaster. The 9/11 Commission found that bin Laden's fellow mastermind, Khalid Sheik Mohammad, "presented a proposal for an operation that would involve training pilots who would crash planes into buildings in the United States" as early as 1996.
Al Wuhayshi's insider account of 9/11 makes other notable claims, including the claim that Khalid Sheik Mohammad, a one-time Muslim Brotherhood member in Kuwait, wrote a play in his youth about downing a U.S. plane.
Click for more from the Long War Journal