Dominican church leaders start White House petition to remove U.S. gay ambassador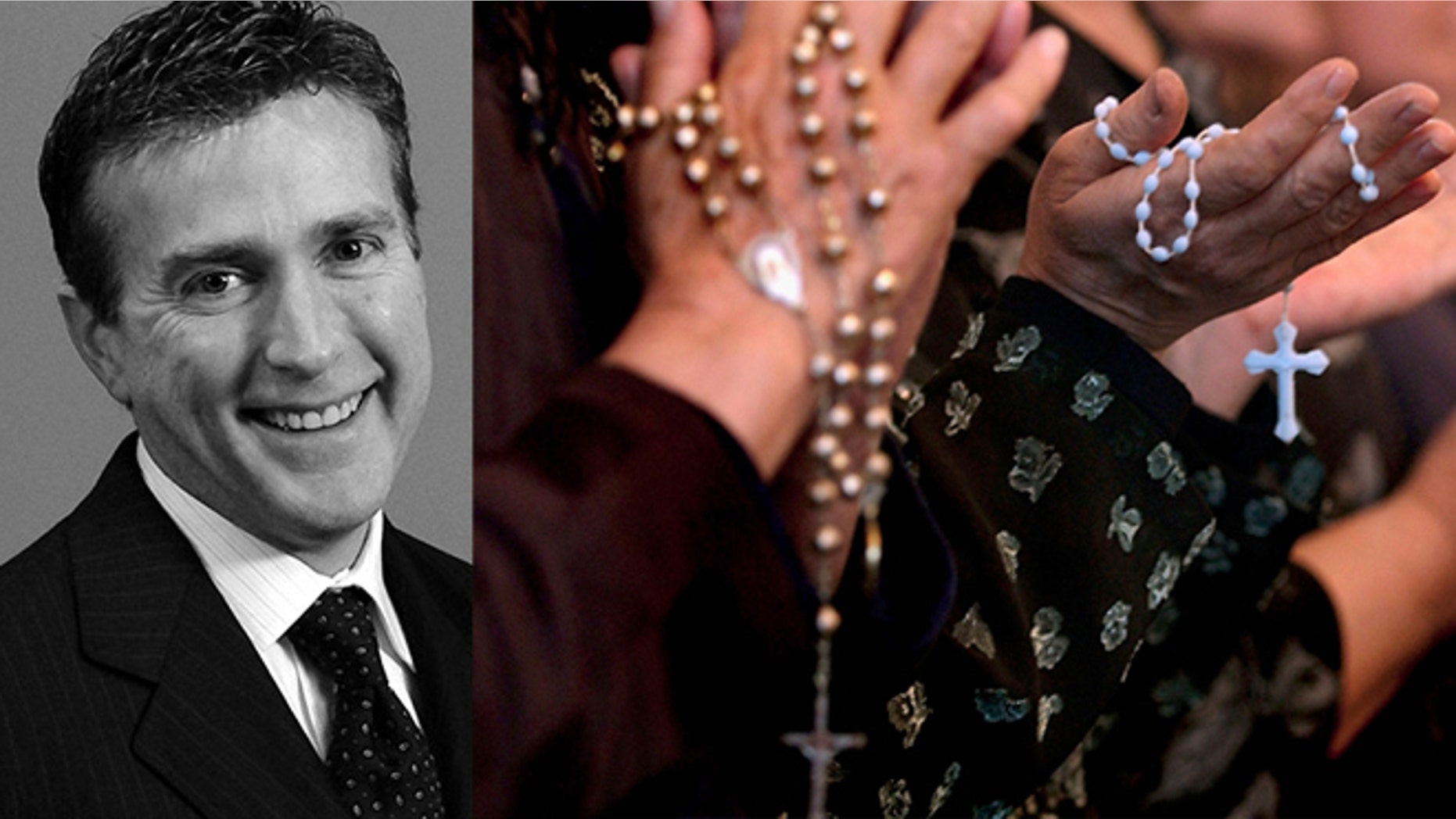 Evangelical leaders in the Dominican Republic are calling for the ousting of the U.S. ambassador to the Caribbean nation because they say he is promoting a homosexual agenda.
They have a started a White House petition to remove him that has amassed more than 26,000 signatures in a matter of days.
Ambassador James "Wally" Brewster, 55, is openly gay and married -- a fact that has led to a series of personal attacks from Dominican religious and political figures since he was nominated by President Obama in 2013.
The White House petition calls on Obama to remove Brewster from his post "for primarily promoting in his official duties an LGBT agenda inconsistent with the Christian cultural values and tradition of the Dominican Republic."
The petition was started by the Dominican Council of Evangelical Unity (CODUE), the largest Evangelical Christian organization in the DR, which last week hosted a press conference denouncing Brewster.
CODUE says the diplomat crossed the line earlier this month by visiting public schools with his husband, causing "media outrage." The organization also claims Brewster used USAID funds to support LGBT activities and say his promotion of LGBT tourism is an affront on the nation's image as a family destination.
"In recent days he has been going to public schools and imprinting an element that is harmful to the emotional and psychological health of our children, our girls and our teenagers who follow a pattern of behavior and the model of a heterosexual family," Rev. Fidel Lorenzo said in a press conference last week.
Despite this, Lorenzo categorically denied that they are persecuting Brewster simply because he is gay.
"There is no discrimination here," Lorenzo said in an interview with Fox News Latino on Thursday, noting that the country has worked well with other gay ambassadors from Germany and Canada in the past. "He is performing functions as an LGBT activist. He can stay if he sticks to his duties as an ambassador and isn't starting problems," he said.
Lorenzo said Brewster is violating the country's constitution – which states marriage is between a man and a woman - and is infringing upon the Dominican Republic's sovereignty by using his diplomatic powers to actively push a gay agenda.
Earlier this month, the ambassador headed the launch of an LGBT Chamber of Commerce, in an event attended also by USAID director Alexandria L. Panehal and the heads of the LGBT chambers of Canada, Colombia and Costa Rica, among others.
"He's violated our culture and law and he has not respected our traditions and religion," Lorenzo told FNL. "Ever since he came here he has tried to divide the community into two groups: gays vs. non-gays."
The State Department disagrees with CODUE and has come to the defense of their ambassador.
"He has the full support of this President, this White House and the entire U.S. government and I know he will continue to advocate tirelessly for the interests of the United States in the Dominican Republic," said a statement from Ambassador Susan Rice.
"Bigotry in any form is against the universal values that we promote and does not support the social inclusion that we believe is important for a free society to succeed. We will continue to support Ambassador Brewster as he advances universal human rights."
The petition to fire the ambassador, started by Lorenzo, must reach 100,000 signatures by April 7th to receive a White House response.
An opposing petition was started shortly after calling on the U.S. to keep the ambassador in the Dominican Republic for "promoting an agenda consistent with open minded people's values."
The embattled ambassador has been under fire from the Evangelical church and the Catholic Church in the Dominican Republic since he took the post in 2013.
Brewster, a Chicago businessman and key fundraiser for President Obama before being appointed to the post in the DR, has also been targeted by Cardinal Nicolas de Jesus Lopez Rodriguez of the Archdiocese of the Dominican Republic.
The Cardinal used anti-gay slurs to describe him, calling him a derogative term – "maricón" or faggot – during an interview with a Dominican newspaper. The Cardinal also referred to gay men "degenerates" and called Brewster "a man's wife," alluding to his relationship with husband Bob Satawake.
In an interview in December 2015 on Dominican television, Brewster referred to the controversy as "noise."
"It's not always going to be popular to talk about issues that we both know need to be addressed," he said. "There will be those that agree and those that disagree. I think the most important thing to remember is that we can't let the noise get in the way of productive conversations."