Doctors declare former Guatemalan dictator Rios Montt mentally incompetent to stand trial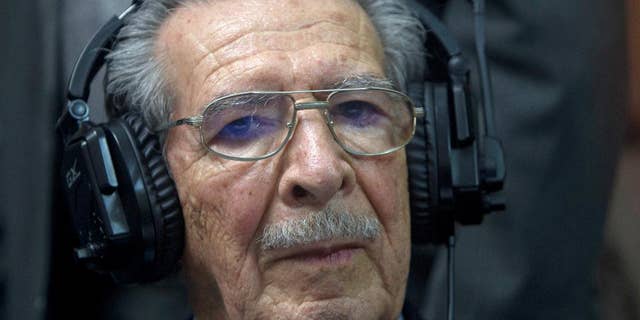 GUATEMALA CITY – Government-backed experts say former Guatemalan dictator Jose Efrain Rios Montt is mentally incompetent, potentially derailing a trial on human rights charges.
The July 1 opinion by the National Institute of Forensic Sciences determined the 89-year-old is incapable of understanding the charges against him and of participating in his own defense. It's up to a three-judge panel to decide if a trial set for July 23 goes forward.
Defense lawyers requested the study by the autonomous government agency that provides expert opinions to the court system.
Prosecutors say Rios Montt is responsible for the deaths of 1,771 Mayan Indians killed by the army between 1982 and 1983.
He was convicted in 2013, but the country's constitutional court overturned his 80-year sentence and ordered a new trial.