Doctor claims Holocaust victims were better off than Australia's off-shore asylum seekers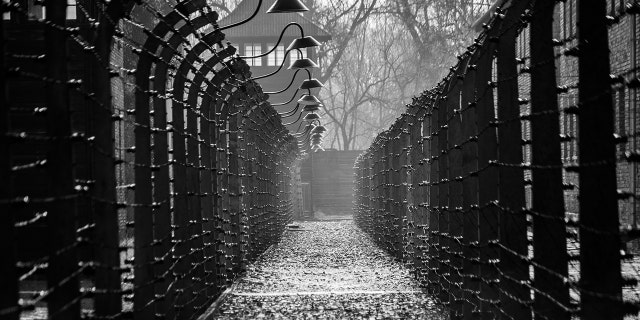 Holocaust victims killed in Nazi gas chambers "found some sense of relief in knowing what was happening," making them better off than refugees denied entry to Australia, a prominent Australian doctor was quoted as saying Monday.
Dr. Paul Bauert, a president of the Australian Medical Association, later apologized for his comments to Sky News in the face of condemnation, according to media reports in Israel and Australia.
The interview dealt with asylum seekers on Manus Island and Nauru and a proposed law addressing their detention, according to Haaretz.
UNWANTED BY AUSTRALIA, REFUGEES ON NAURU HAVE FEW OPTIONS
"The longer these people are there, the worse they are getting. We know that the main, the main reason for the impairment of mental health, as Viktor Frankl, the psychiatrist from Auschwitz described very well in his book, 'Man's Search for Meaning,' the main problem these people have is the lack of meaning, the lack of any end to what is going on. A lack of certainty," Bauert told Sky News, according to the paper.
AUSTRALIAN REFUGEE ADVOCATES SAY 40 REFUGEES BOUND FOR US
"And this more than anything causes severe mental health damage. Even those that finally knew they were about to be condemned to the gas chamber, at least found some sense of relief in knowing what was happening," he said.
Peter Wertheim, a CEO of the Executive Council of Australian Jewry, told the Jewish Telegraphic Agency that "to compare victims of genocide to asylum seekers is a gross exaggeration and displays a callous disregard of both the facts of history and the still-raw memories and feelings of Holocaust survivors," Haaretz reported.
CLICK HERE TO GET THE FOX NEWS APP
In his apology, Bauert said, "Auschwitz was a humanitarian disgrace." He said he also stood by his view that Australia's offshore detention policies "were inhumane and needlessly cruel."
The Australian Medical Association said it welcomed Bauert's apology, adding it "would never condone comments that seek to compare the treatment of asylum seekers and refugees to the Holocaust."