'Dirty' GSK inflated China prices with bribes: paper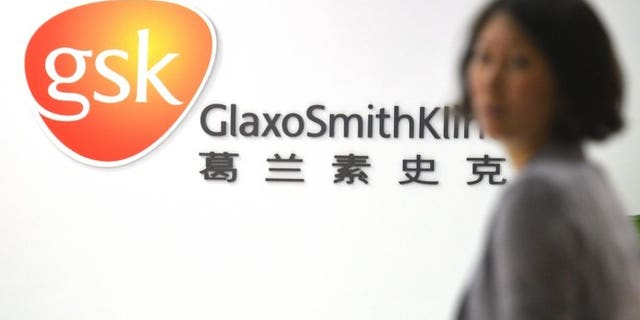 NEWYou can now listen to Fox News articles!
SHANGHAI (AFP) – A Chinese state newspaper on Wednesday called GlaxoSmithKline, which is under investigation for bribery in China, "dirty and devious", accusing the British drug firm of inflating its prices.
Chinese authorities say GSK staff bribed government officials, pharmaceutical industry groups, hospitals and doctors to promote sales.
An editorial in the China Daily newspaper said the company passed on the cost of hundreds of millions of dollars in bribes directly to consumers.
"The bribery case involving GlaxoSmithKline... points to another conduit that pushes up the prices of medicine," the editorial said.
"The money used to lubricate drug sales and prescriptions contributes 20 to 30 percent to the prices patients pay for their medicine."
The Chinese government, in another investigation, is currently checking 60 pharmaceutical companies over their prices, a move analysts say is aimed at cutting healthcare costs for ordinary Chinese.
Foreign baby formula companies have also been targeted recently.
GSK gave the bribes directly a nd through travel agencies and project sponsorship, the ministry of public security said last week.
Police have detained more than 20 people, including four top executives of GSK and pharmaceutical and travel industry officials.
"It is a shame that such a well-known transnational pharmaceutical firm has promoted its sales in such a dirty and devious way," said the China Daily, a state-run English-language paper.
"These bad apples should receive the punishment they deserve for what they have done," it said.
Chinese state television on Tuesday aired an interview with one of the four detained GSK executives, vice president and operations manager Liang Hong, who gave details of how the bribes were made.
"In terms of getting (drugs) into hospitals, there are tendering offices throughout the country, heads and directors of pharmacies in different hospitals that we need to contact," he said.
GSK said Monday it was "deeply concerned and disappointed by these serious allegations of fraudulent behaviour and ethical misconduct by certain individuals at the company and third-party agencies".
An editorial in another state-backed newspaper, the Global Times, said the GSK case provided a "lesson" for those engaged in bribery.
"It's notable that some foreign-invested companies have engaged in very serious, brazen bribery in China," said the newspaper, known for its nationalistic editorial stance.
"If China strengthens its crackdown on both bribers and corrupt officials at the same time, the effects of the anti-corruption campaign will be doubled."
China's new leadership, led by President Xi Jinping, has vowed to tackle corruption but analysts say such campaigns are often short-lived and rooting out graft will require fundamental reforms.