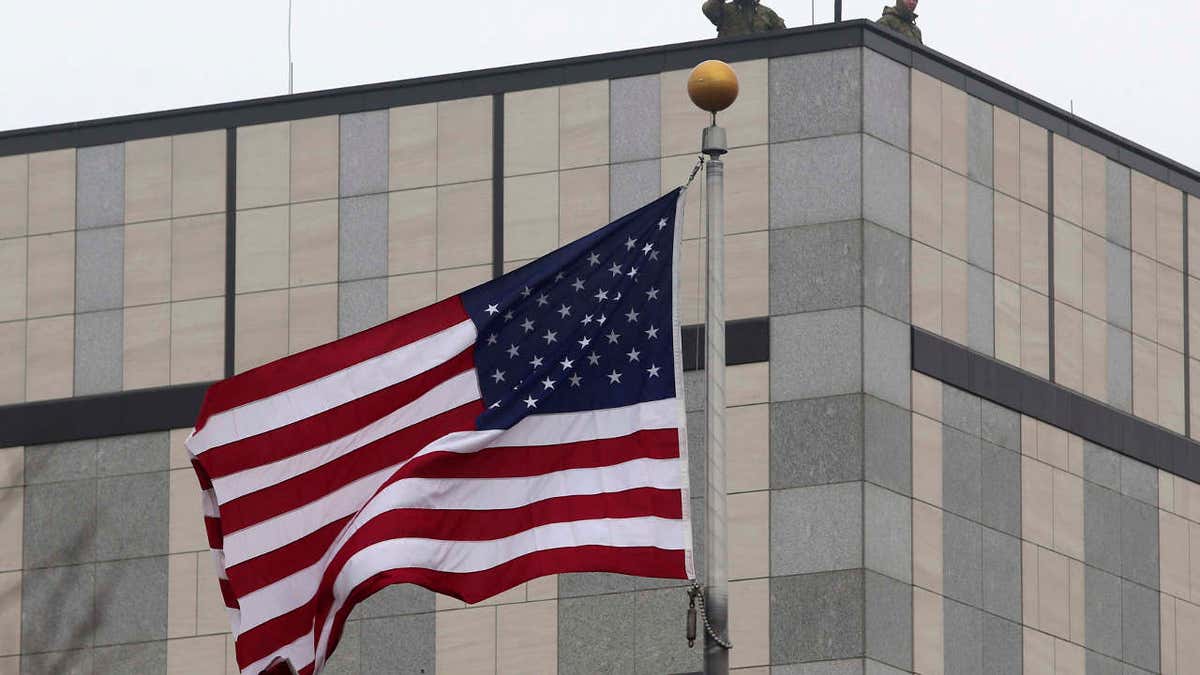 An attacker threw an explosive device over the fence of the U.S. Embassy in Kiev that detonated in the early hours on Thursday, Reuters reported.
There were no injuries, according to the report. Authorities called the incident a terrorist act.
Authorities in Kiev said in a statement that the incident occurred at 12:05 a.m. local time, and occurred at the U.S. Embassy compound in the Shevchenko district.
"It was determined that an unknown assailant threw an unidentified explosive device onto the grounds of the diplomatic mission. Criminal proceedings have been initiated under Art. 258 (Terrorist Act) of the Criminal Code of Ukraine," the statement read, according to The Mirror.
The U.S. Department of State issued a travel warning in 2016 for U.S. citizens in Ukraine. The statement read, "The situation in Ukraine is unpredictable and could change quickly."