Dempsey reassures Israelis on scope of US military aid to Gulf Arab states opposing Iran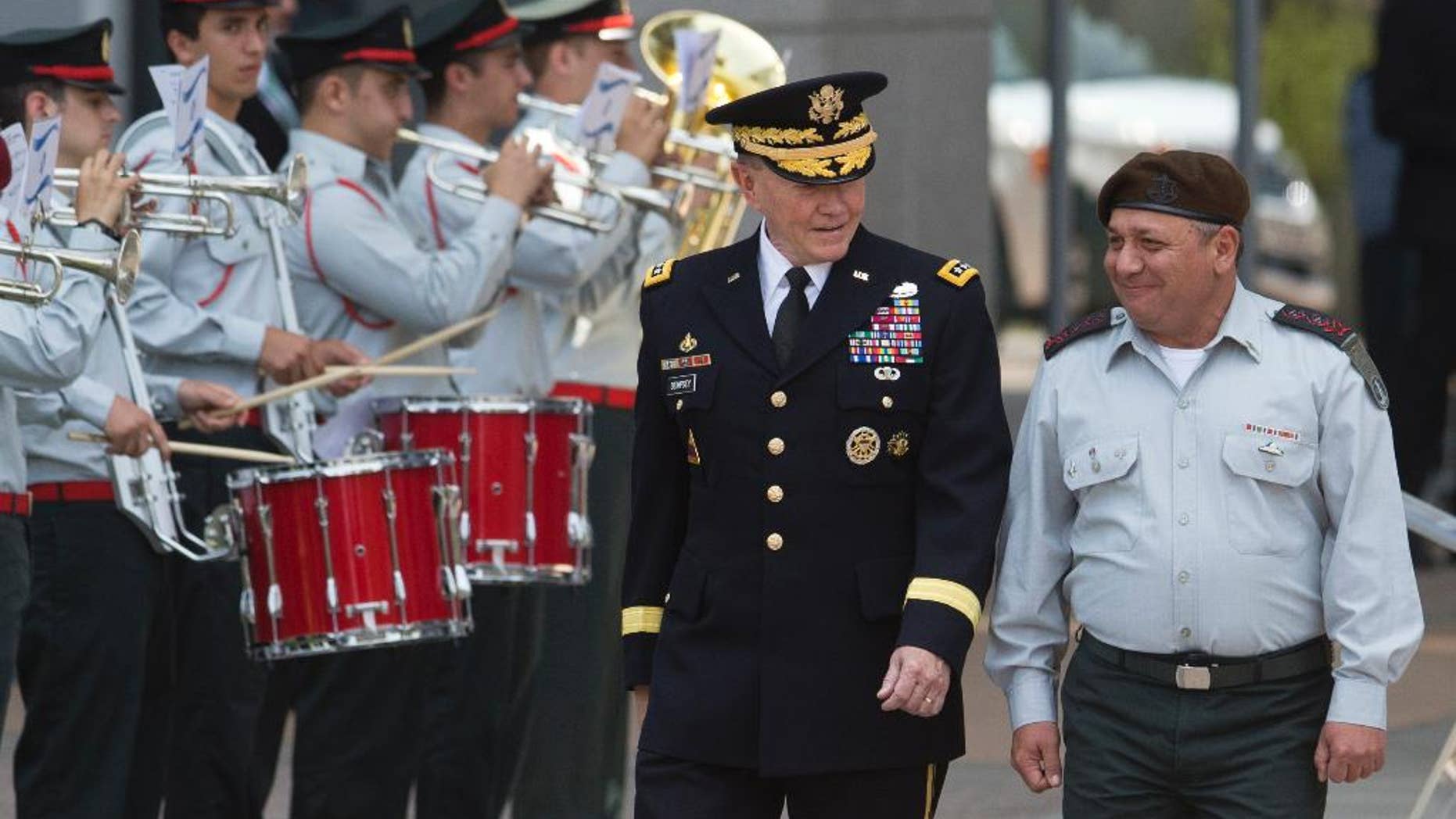 JERUSALEM – The top U.S. military officer is reassuring Israel it will maintain a military edge over potential adversaries, including Gulf Arab states, regardless of whether Washington completes a nuclear deal with Iran.
Gen. Martin Dempsey, chairman of the Joint Chiefs of Staff, made the statement Tuesday in Jerusalem after meeting in Tel Aviv with his Israeli counterpart and Israel's minister of defense.
Dempsey told reporters that Israeli officials expressed their concern at the scope of U.S. military assistance to Gulf states as a bulwark against Iran.
Washington has long pledged to ensure that Israel has what is called a "qualitative military edge" over its potential adversaries in the region. But Dempsey said the Israelis are concerned that the growing size of Gulf Arab militaries could erode Israel's edge.