Demonstrator killed in Tunisia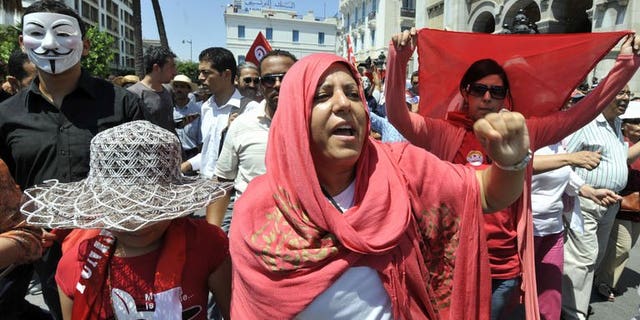 GAFSA, Tunisia (AFP) – A demonstrator was killed in the central Tunisian town of Gafsa overnight Friday during a march protesting the assassination of opposition MP Mohamed Brahmi, an AFP correspondent reported.
Mohamed Moufli, 45, was killed as police used tear gas to break up the night-time march. He was struck in the head by a tear gas cannister and died soon afterwards in hospital.
Police acted as hundreds of demonstrators tried to storm local government offices in the town centre.
Thousands demonstrated across Tunisia and the main General Union of Tunisian Labour (UGTT) staged a general strike Friday in protest at the assassination of Brahmi the day before.
Brahmi was gunned down with the same weapon used to kill another opposition politician, Chokri Belaid, six months earlier, Interior Minister Lotfi Ben Jeddou said.
Brahmi is due to be buried later Saturday.