Demise of Colombia's peace deal dashes hopes in rural communities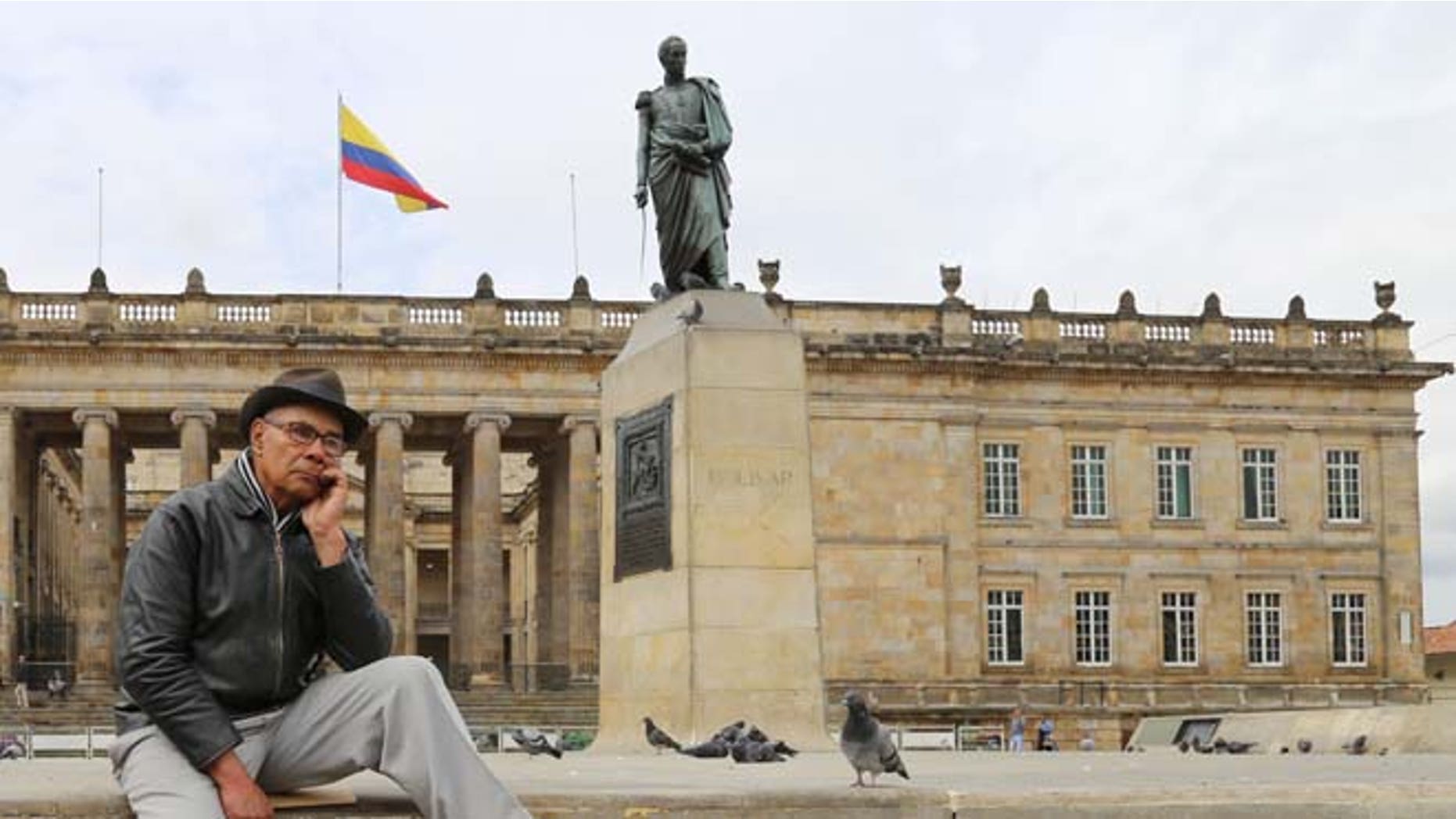 Bogota, Colombia – The stunning defeat of a Colombian peace deal in a referendum Sunday was a blow to many rural areas that were hit the hardest by the FARC armed group, whose residents massively voted "Yes."
Jorge Elí Pérez Herrera, 73, is a displaced peasant from Hacarí, a small municipality in the north of the country. He said that even when his family was directly impacted by the decades-long guerrilla and the right-wing paramilitary group – two of his brothers simply "disappeared" – Colombia needs to make peace with its past and somehow incorporate the thousands of left-leaning rebels and their families into society.
Doesn't it bother you that those criminals won't see a single day in a prison cell?
"I don't have any motivations to live in a country like this," he told Fox News Latino on Monday, sitting at Plaza de Bolivar in downtown Bogotá.
He said the referendum outcome is a victory for former President Alvaro Uribe, the hard-line conservative who led the opposition to the accord.
"The sadness that I have is that Uribe won again," said Pérez Herrera, who blames Uribe personally for the deaths of scores of innocent peasants in his native region.
Colombia's civil war killed 220,000 people and displaced 8 million, especially from rural areas from the Caribbean Coast, the South Western regions bordering the Pacific coast and the eastern part of the country, close to Venezuela.
As peace talks advanced over the past year, 7,000 rebel fighters began slowly emerging from their jungle hideouts hoping for, if not a hero's welcome, at least an outstretched hand from fellow Colombians tired of a half century of bloody combat.
Now, the future of the Revolutionary Armed Forces of Colombia's rebels is in limbo.
"I feel really disappointed. I can't believe that we [Colombians] couldn't agree to make a peace deal," said hip-hop musician Alia Aka Mind, who was also hanging out on Plaza de Bolivar the day after the vote.
"It is stunning that we were on the verge of reaching a peace agreement and we decided not to," he said. "We'd rather renegotiate and renegotiate. Colombians haven't been able to move on because there is always someone who thinks he has a better idea," he added.
Within hours of defeat, both President Juan Manuel Santos and FARC leader Rodrigo Londono reaffirmed their commitment to peace. Londoño said his troops would honor its commitments and stick by a permanent cease-fire.
On Monday the government quickly dispatched his negotiators to Cuba to try to salvage the accord. President Santos also extended an olive branch to arch-rival Uribe.
Many Colombians felt that the peace deal was too soft on the rebels, as it would have allowed them to avoid jail time and form a political movement with seats in Congress. One of them is José Peña Patarrollo, 80, who was wearing a hat reading "peace" at Bogota's main plaza.
"These criminals, who are bloodthirsty, do not deserve society's forgiveness. All these parties allied to President Santos couldn't move the machinery because the "No" leaders had a lot of control over voters," he said.
"Doesn't it bother you that those criminals won't see a single day in a prison cell?" he asked.
Colombians overwhelmingly loathe the FARC, who they blame for dozens of crimes from drug-trafficking and the forced recruitment of child soldiers to kidnapping and attacks on civilians.
"In all these years the guerrillas caused a lot of damage," said Alcibiades Escue Musicue, the mayor of the mostly indigenous town of Toribio, where the FARC in 2011 carried out a bus bomb attack on a market, killing three people and injuring dozens. "At some point they must have calculated this could happen."
The AP contributed to this report.