Defiant Catalonia leaders move to declare independence from Spain on Monday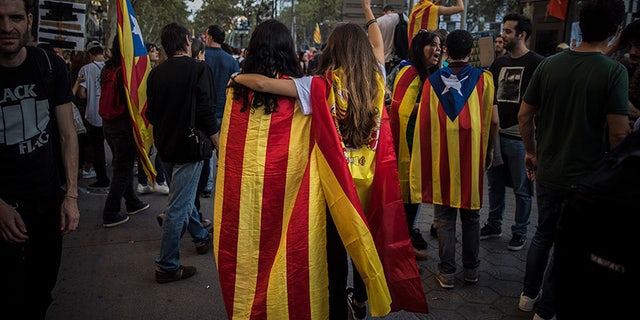 Catalonia's leaders say they will move to officially split from Spain on Monday – just a week the Oct. 1 banned referendum that Spanish leaders insist is illegal and invalid.
Mireia Boya, a Catalan lawmaker from the pro-independence Popular Unity Candidacy (CUP) party, said on Twitter on Wednesday that a declaration of independence would follow a parliamentary session on Monday to evaluate the results of the vote to break away.
"We know that there may be disbarments, arrests … But we are prepared, and in no case will it be stopped," she wrote.
Boya's defiant message follows comments made by the region's President Carles Puigdemont, who said the split would be "in a matter of days."
"We are going to declare independence 48 hours after all the official votes are counted," he told BBC News on Tuesday, adding they are waiting on votes cast abroad. "Therefore, we will act over the weekend or early next week."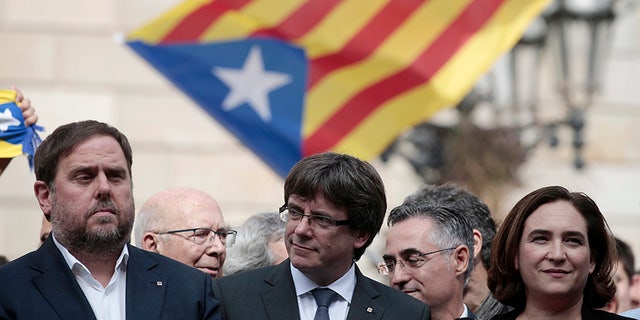 Tensions between Spain and the northeastern Catalonia region continue to mount days after a highly disputed independence referendum was marred by violence.
Puigdemont, in his first interview since Sunday's independence vote, told the BBC that overly aggressive Spanish police officers were to blame for the violence. He said it was "very sad" to see members of the national police in full body armor indiscriminately pushing people, dragging them by the hair and striking them with batons.
He said his government would have liked for the process to be driven by dialogue, but they have made it clear they have the "right to create our state."
"No society should accept a status quo it doesn't want," Puigdemont added. "This can only be resolved with democracy. There are people who interpret the Constitution like the Bible – that it contains absolute truths and that it's more important than the will of the people."
Puigdemont is expected to deliver a speech later Wednesday.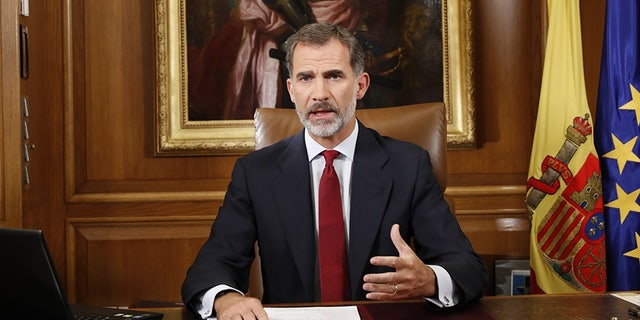 Spain is bitterly opposed to any independence move. Spain's conservative government has said it will respond with "all necessary measures" to counter Catalan defiance, and is holding talks with opposition leaders to forge a consensus over what to do in response.
Puigdemont said there is currently no communication between the central government in Madrid and his devolved administration. He added that any intervention by the Spanish government to take over control of Catalonia would be "an error which changes everything."
It's anybody's guess what might happen if the northeastern region of Catalonia does actually try to secede. Spain could intervene to take over the regional government or it could even declare a state of emergency and impose martial law.
In a rare political address – showing the gravity of the situation – King Felipe VI spoke to the nation Tuesday night and made a firm defense of the Spanish Constitution in what he described as an "extremely serious situation."
Speaking in a grave tone, Felipe said that "certain Catalan authorities have repeatedly, consciously and deliberately flouted the Constitution and their Statute of Autonomy, which is the law that acknowledges, protects and safeguards their historic institutions and their self-government."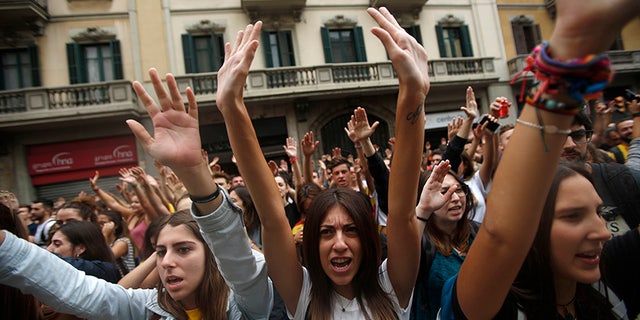 He said Catalan authorities have deliberately bent the law with "irresponsible conduct," adding that their bid to push ahead with independence has "undermined coexistence" in Catalonia.
"Today, Catalan society is fractures and confronted," Felipe said, referring to the political crisis as a "very serious moments for our democratic life."
He added: "Without that respect, no democratic co-existence is possible in peace and liberty; neither in Catalonia, nor the rest of Spain, nor anywhere in the world."
The Spanish High Court said Wednesday that it has begun an investigation into key Catalan figures on suspicion of sedition. Four people, including regional police chief Josep Lluis Trapero and Jordi Sanchez, the head of the Catalan National Assembly, will be questioned on Friday about their roles in demonstrations Sept. 21-22 in Barcelona when Spanish police arrested several Catalan government officials and raided offices in a crackdown on preparations for last weekend's vote.
Catalonia says some 2.3 million people — less than half the region's electorate — voted in the referendum. Many of those opposed to independence are thought to have stayed at home after the referendum was deemed illegal by Spanish courts. Of those who voted, some 90 percent voted yes to independence.
Going down the independence route won't be easy for Catalonia. The region doesn't have any powers over defense, foreign affairs, taxes, ports or airports, all of which are in the hands of the Madrid government.
The Associated Press contributed to this report.